New Campus Navigation Helps Students and Visitors with Wayfinding
We've all been there. You're roaming around a new campus, anxious to find your class and want to make sure you arrive on time.
Oakland Community College is making it easier for students, employees and visitors to navigate where they need to go on campus with MazeMap, a digital wayfinding platform for mobile or desktop users with easy-to-use indoor maps.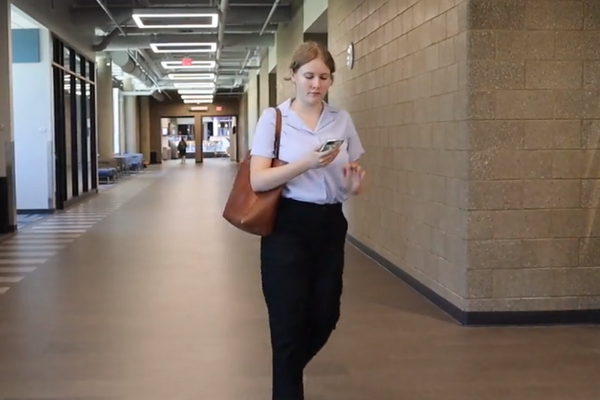 Key features include:
Turn-by-turn directions to classes and meeting rooms (works best when connected to the OCC WiFi network)

Quick access to locating points of interest such as restrooms, food service and bookstores

Improved campus accessibility with an option to "avoid stairs and obstacles" within directions as well as noted handicapped parking and unisex restrooms in key points of interest

Ability to share maps with links, embedded maps and a QR code generator

Potential to book select conference rooms on campus
How to get started
Take advantage of the Campus Navigation features using the links below. You can also access all OCC MazeMaps by bookmarking the Campus Location page on your mobile phone.
To access directions, simply search for a room or select a location using the "POI" (Points of Interest) category listing. Once you have selected the destination, click on the directions button and enter the starting point. Select the starting point and click the blue "Start Navigation" button at the bottom of the screen or to get detailed directions, click on "Details".
Similar to Google Maps, future capabilities include "blue dot" wayfinding to see your route and progress, and be automatically re-routed if you make a wrong turn on your route.
About OCC 
Offering nearly 100 degrees and certificates, OCC is Michigan's largest multi-campus community college and one of the top transfer institutions in the state. The College provides academic, career training and enriching experiences, designed to empower students to reach their potential and enhance our community. More than 1 million students have enrolled in the College since it opened in 1965. A seven-person Board of Trustees governs OCC. Board members are elected on a non-partisan, at-large basis, serve as volunteers and are not paid. Mission statement: OCC is committed to empowering our students to succeed and advancing our community. Learn more at oaklandcc.edu.

Media Contact: Marketing & Communications | 248.341.2020 | contactus@oaklandcc.edu