Meet OCC 2023 Grads: Katie Paille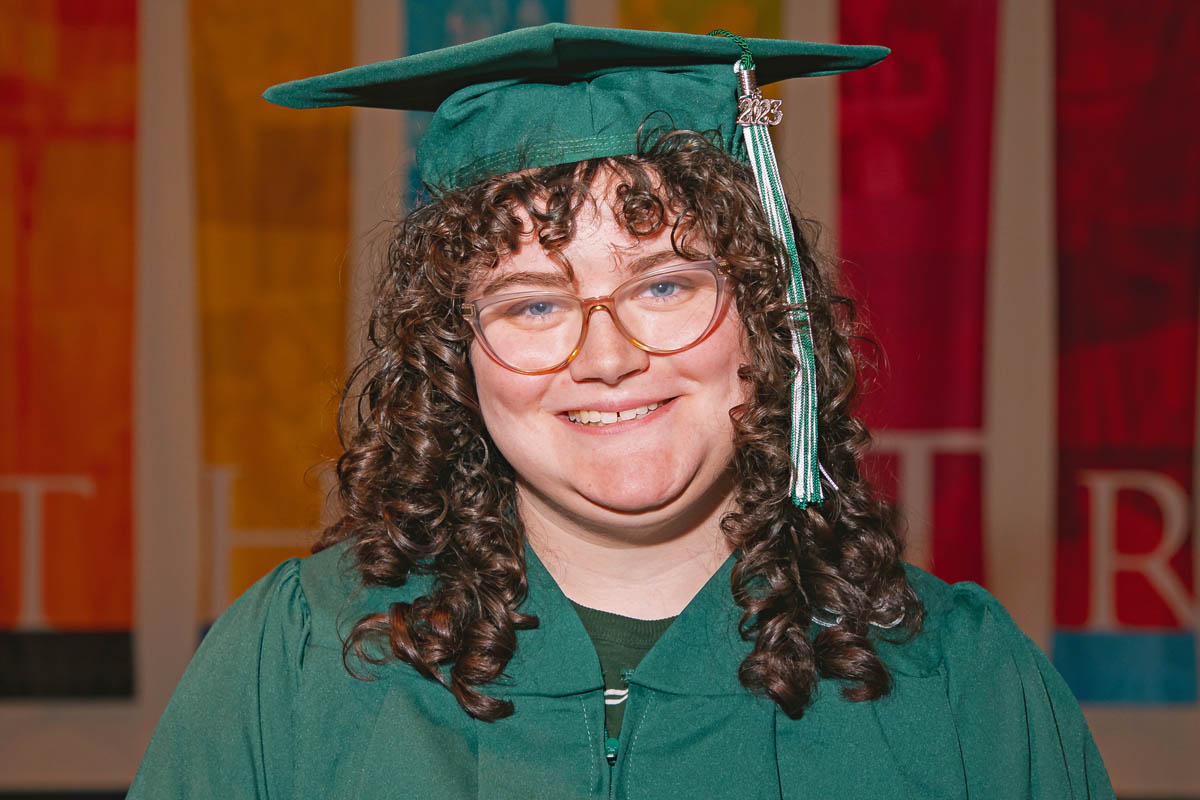 Katie, a formerly quiet person who struggled with anxiety and depression as a teenager, is now a young adult leading OCC's Student Government and conducting a bright path forward for herself and others. She has a passion for mental health and uses music as a way to express her feelings.
Degree: Associate in Arts
Major: Music
Student Involvement/Honors: President, Student Government; Phi Theta Kappa Auburn Hills Chapter; Student Recruiter; Dean's List
Hear more from Katie
Q: The past couple of years have been defined by change. What changed for you?
A: I was always good in math and there's a high demand for engineers so that seemed like a safe career option but when I started taking courses, I didn't like it. I looked at different programs at OCC and learned the College offered music. I've been playing piano since I was 5 years old, and I was involved in music at my high school. The more I thought about it, I decided to pursue music.
Q: Give me an example of how you had to adapt. What did you take away from this experience?
A: I learned the importance of reaching out to people when I'm struggling, asking questions and not being scared to get what I need to succeed.
Q: How has all of the change in the past two years affected your worldview and plans for the future?
A: It feels like since the pandemic everything has been moving fast. It's helped me to see that life is short, and it's important to do the things you want to do before you can't.
---
"Future students, see all OCC has to offer and get involved in whatever you can. There are people to meet and a lot to learn and you can make connections with faculty." – Katie Paille

---
Q: What are you most proud of?
A: I am proud of being able to get involved at school and get out of my comfort zone in the past year. Part of that is as president of Student Government. It's been scary, but interesting, to see that I can do more than I give myself credit for if I push myself.
Q: What kind of support have you received from OCC faculty and staff?
A: I didn't know about the student recruiter program until Sarah Lemelin (ESL faculty) encouraged me to join. She is very supportive of students, helpful and a great professor. I had Thomas Dennis (Music faculty) for most of my music courses. As the semester gets harder, I would get tired and want to be done and he helped me focus on the end goal.
Q: What's next for you after graduation?
A: I will be attending Wayne State University to pursue a Bachelor of Music in piano performance.