Meet OCC 2023 Grads: Kimberly Campbell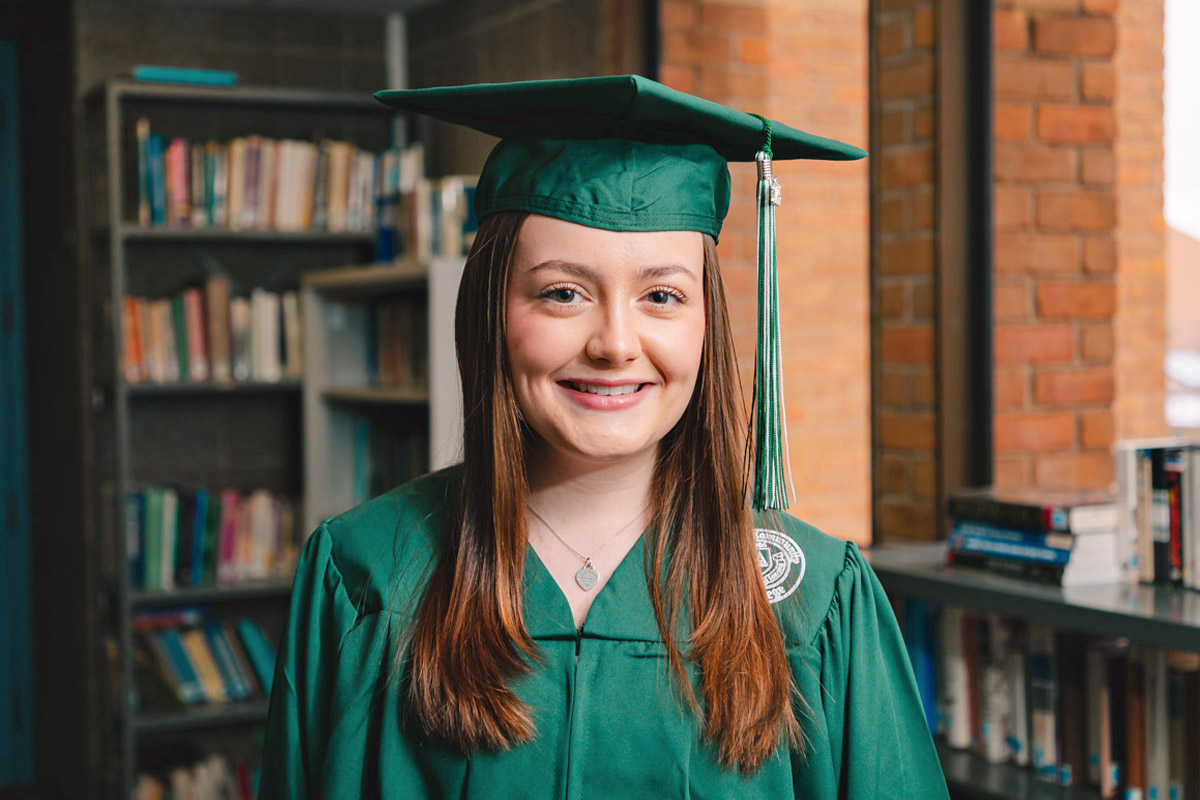 As a first-generation college student, Kimberly advocates that all learners—young and old—can go to college and make a difference in their community and family. She earned her associate degree as a high school student and believes you can make your dreams happen, no matter your financial situation.

Degree: Associate in Science
Program: Oakland Accelerated College Experience (ACE)
Major: Pre-dental
Student Involvement/Honors: Phi Theta Kappa (PTK) Auburn Hills; Student Recruiter; Dean's List
Hear more from Kimberly
Q: How has all of the change in the past two years affected your worldview and plans for the future?
A: As someone going into healthcare, this time has affected my view on everything. I volunteer at a free clinic; seeing the economic struggles and how the pandemic affected people really opened my eyes. It (COVID) impacted everyone in different ways. Making healthcare available to everyone is really important.
Q: What are you most proud of?
A: I'm most proud of completing the ACE program and earning my associate degree. I've always had a plan to grow up and go to college and dental school—seeing it play out and being one step closer to my end goal makes me proud.

Q: What's next for you after graduation?
A: I am transferring to Oakland University where I am majoring in health science with a concentration in pre-professional studies. After I get my bachelor's degree, I will apply to dental school and get a doctoral degree to become a dentist.
---
"At OCC, I learned to take advantage of any opportunity because you never know what can come out of it or who you may meet. It's so important to branch out, even if you are uncertain or nervous. I came to OCC as a high school student not sure about much, and I'm leaving with more knowledge both from inside the classroom and outside of it."
---
Q: What kind of support have you received from OCC faculty and staff?
A: I had many amazing professors and a lot of them are knowledgeable about the ACE program. The Admissions team is very personable. They all have helped guide me through OCC and my future plans.
Q: What advice would you give future students?
A: Get involved and find ways to represent OCC. That involvement encouraged me to spend more time here, have more pride in the college, and it motivated me to be a better student. Having a support system within the college is so important.
Q: What would you like to say to your fellow graduates?
A: Congratulations! You've worked hard to be here! We all have different stories and different plans for the future. Good luck on your future endeavors.