Meet OCC 2023 Grads: Samantha Vuktilaj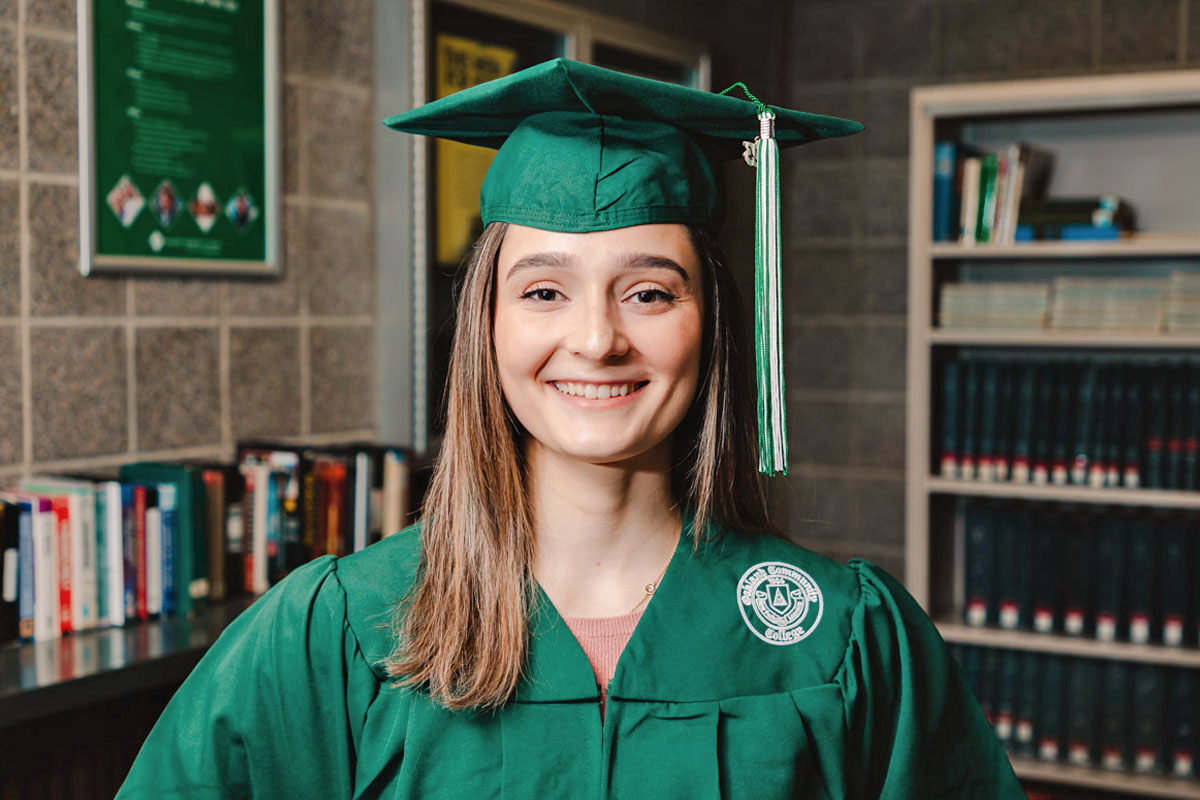 OCC shone a light on Samantha's full potential and served as a catalyst for going after the things she wants in life. She felt like she belonged and experienced kindness on campus. She believes kindness and love can change things for everyone and being someone who can spread that is important in her life.
Degree: Associate in Arts, Associate in Business Administration, Certificate in Transfer Studies
Major: Economics, Political Science
Student Involvement/Honors: President, Phi Theta Kappa Auburn Hills Chapter; Student Recruiter; Dean's List
Hear more from Samantha
Q: The past couple of years have been defined by change. What changed for you?
A: My life has drastically changed, especially when I look at my past educational journey and my current one. The difference is the experience, based on the inclusiveness of OCC. I love campus life! When I was in high school, I didn't have that same experience. I wasn't involved and didn't have (a sense of) family like I do at OCC.
Q: What were your biggest accomplishments at OCC?
A: Making friends with students and faculty. It feels like a win to me because I was able to come together with all kinds of people and create an environment where everyone feels welcome. I look fondly at my time at OCC.
Q: What are you most proud of?
A: Through the PTK Honors and Action project, we raised $400 and purchased a volleyball set, volleyballs, and a floor hockey set for children at the International Technology Academy in Pontiac. When I look back, I never thought I would be part of something so great. I'm proud of me and the team.
---
"Your past doesn't define your future. Every day is a chance to change your future, to create it into what you want it to be." – Samantha Vuktilaj
---
Q: What kind of support have you received from OCC faculty and staff?
A: PTK Advisor Johnna Balk (faculty librarian) became my best friend. She's always someone I can talk to if I need help. Jane Hawkins (adjunct math and ASC tutor) also helped me with a statistics course, and I get tutoring from her for other classes. She's been there for me and pushed me to become better.
Q: What are your next steps after graduating from OCC?
A: I am transferring to a 4-year university and plan to major in economics and minor in political science. It's a steppingstone for me to becoming a prosecutor and going to law school.
Q: What advice would you give future students?
A: Be present, be a part of your class, be a voice here in whatever way suits you. Talk to your professors, make friends and make the most of your time at OCC.