Looking to increase your understanding about autism? Need fresh insight to improve connections with and support students on the autism spectrum? Want to know what school is like for someone with autism and how neurodiversity strengthens the learning experience for all?
Join OCC as it hosts its first Autism Summit from 9 a.m.--1 p.m. on Tuesday, Oct. 11. This webinar event, presented through the Office of Diversity, Equity, Inclusion and Justice features three independent sessions including an expert panel, a student panel and national keynote speaker Talila A. Lewis.
Session Highlights
Keynote speaker Talila Lewis (no gender pronouns), is recognized as a 2015 White House Champion of Change and one of Pacific Standard Magazine's Top 30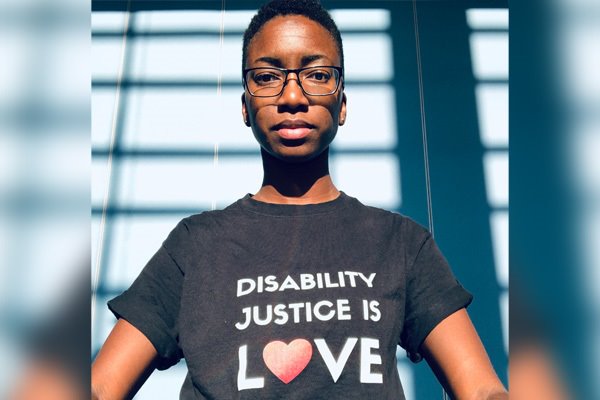 Thinkers Under 30, is an abolitionist community lawyer, educator, and organizer whose work reveals and addresses the links between ableism, racism, classism, and all forms of systemic oppression and structural inequity.
Multiple perspectives are presented in "Understanding Autism Student Panel," moderated by OCC Professor of Psychology Dr. Cheryl Decker and student panelists Erich McQuisten, Daniella Rodriguez, Timothy Boykin and Latrisha Lake.
The event also feature "Understanding Autism Expert Panel," moderated by Shawn DiCicco, OCC ACCESS Coordinator and include panelists Anthony Ianni, National Speaker, Michigan Department of Civil Rights; Parent Birgit McQuisten; Tiffany Ofeimu, OCC Program Coordinator, Early Childhood Education; and Dr. Ashish Rutunga, psychiatrist and former OCC Faculty, Computer Information Systems
Valuing contributions of Neurodiversity in education and the community
"Many great minds and opportunities for society could be lost if individuals on the autism spectrum are not supported and understood," said OCC Director of Diversity, Equity, Inclusion and Justice (DEIJ) Kristina Marshall. "OCC strives to create an inclusive, safe and respectful environment."
This event is made possible through the generous support of donors to the Oakland Community College Foundation. Learn more and register here.
About OCC 
Offering nearly 100 degrees and certificates, OCC is Michigan's largest multi-campus community college and one of the top transfer institutions in the state. The College provides academic, career training and enriching experiences, designed to empower students to reach their potential and enhance our community. More than 1 million students have enrolled in the College since it opened in 1965. A seven-person Board of Trustees governs OCC. Board members are elected on a non-partisan, at-large basis, serve as volunteers and are not paid. Mission statement: OCC is committed to empowering our students to succeed and advancing our community. Learn more at oaklandcc.edu.

Media Contact: Marketing & Communications | 248.341.2020 | contactus@oaklandcc.edu