Oakland Community College has a variety of new ways to make it easier for students to access funds and help pay for tuition and educational expenses for the fall semester. In addition to scholarships, financial aid and payment plans, OCC is providing Higher Education Emergency Relief Fund (HEERF) awards to all students registered for classes at OCC this fall.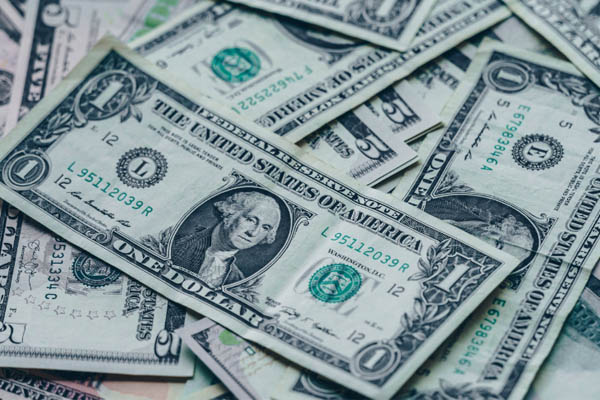 HEERF funds are available through the Federal American Rescue Plan to institutions of higher learning to ensure learning continues and support students during the COVID-19 pandemic. Relief has been provided with grant funding through specific programs such as the CARES Act and HEERF. OCC has secured $14 million for the student portion of the HEERF funding. The College plans to award $7 million to fall semester students and an additional $7 million to winter semester students.
Students enrolled in OCC's fall semester will qualify for a minimum of $300 with additional funds granted based on certain qualifying factors including credit status and financial need as indicated on a student's FAFSA.
"This $14 million is truly a gift to our students. By providing these funds to every student at OCC, we are working to ensure this grant supports individuals through this difficult time and allows students to experience the difference education brings to their future," said Chancellor Peter Provenzano, Jr. "At $99 a credit hour for in-district residents, this grant award of at least $300 per student is essentially a free three credit class. It is an incredible opportunity for our community to prepare for the future."
Awards will be made to all students registered for fall semester classes on or before September 14. Eligibility for the grant will be determined after OCC's drop/add period, with awards expected to be disbursed by Thursday, September 30.
Bobbie Remias, vice chancellor for administrative services, believes this is a great year to be an OCC student.
"On top of the federal financial aid programs, the state's Future for Front Liners and Michigan Reconnect programs, three Oakland County Promise Zone programs and the OCC scholarship programs, the addition of $14 million in HEERF awards makes college very accessible," she said.
In addition to the scholarships and Federal grant opportunities, OCC students can make paying for fall classes easier by enrolling in the Tuition Payment Plan to defer tuition payment into three or four smaller payments. For more information, visit Tuition Payment Plan.
With five campuses in Oakland County, OCC's 100-percent online degrees and certificates offer additional flexibility for those who need it.
For more on the HEERF awards, visit www.oaklandcc.edu/HEERF.
About OCC
Offering nearly 100 degrees and certificates, OCC is Michigan's largest multi-campus community college and No. 1 transfer institution in the state. The College provides academic, career training and enriching experiences, designed to empower students to reach their potential and enhance our community. More than 1 million students have enrolled in the College since it opened in 1965. A seven-person Board of Trustees governs OCC. Board members are elected on a non-partisan, at-large basis, serve as volunteers and are not paid. Mission statement: OCC is committed to empowering our students to succeed and advancing our community. Learn more at oaklandcc.edu.
###
Media Contact: Marketing & Communications | 248.341.2020 | contactus@oaklandcc.edu