Michigan Reconnect
Get Free Tuition to Earn a Degree or Certificate
OCC, in partnership with the Michigan Reconnect program, can help you qualify for in-demand jobs—tuition free. The program offers free in-district tuition to qualifying Michigan residents. Increase your earnings and career opportunities by earning an associate degree or certificate. You'll have four years to complete one program of study.
Who Qualifies?
At least 25 years of age at time of application
Be a Michigan resident at least one year before start of semester
U.S. citizen or eligible non-citizen and undocumented students
Hold a high school diploma, certificate of completion, or high school equivalency certificate
Do not currently hold a college or university degree (Associate or Bachelor)
Applicant may be in default on a federal loan or owe a Title IV overpayment and still be considered for Reconnect
---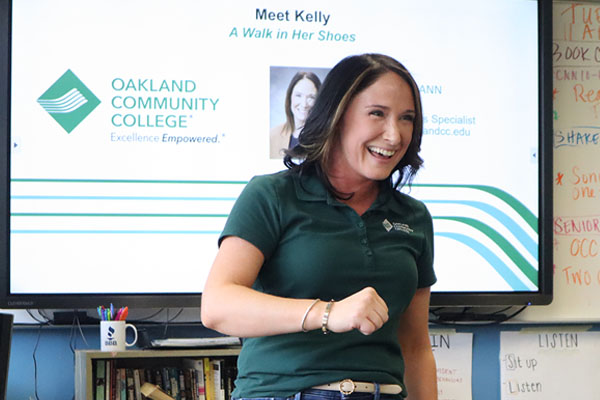 From High School Dropout to OCC Admissions Team, OCC Alumnus Inspires Students
"I'm an adult learner. I dropped out of school and later decided to go back to do something for me and prove to my four kids I could do something more. I'm balancing going to college, being a mom, going to dance competitions and soccer games. I worked so hard to get my GPA up and did it! I know if I can do this, others can too!"
Learn more...