Oakland Community College is featuring a series of new culinary, health and wellness classes for the community this fall. As part of its growing Continuing Education program, the series features opportunities to learn how to save on food, assemble a traditional dish, and learn to manage mental and physical health. Early sign up is encouraged. Classes run from September to December.
Culinary classes are held at the College's culinary kitchens on the Orchard Ridge campus in Farmington Hills, except where noted.
Offered at Meijer's Woodward Corner in Royal Oak, this class teaches students how to stretch their food resources, compare products and make healthy choices within a limited budget for individuals with families as well as those who simply want to learn how to buy food in a healthier way.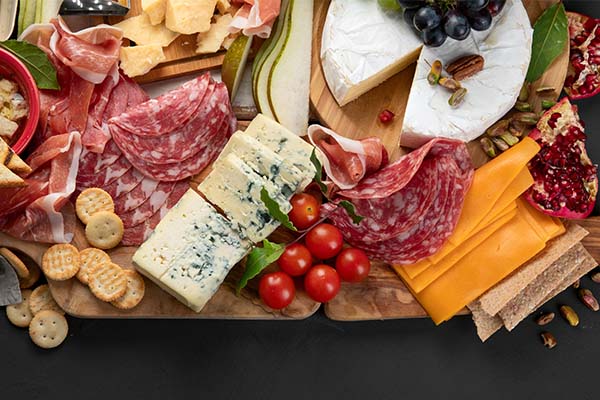 This truly unique charcuterie class will elevate your entertaining to a whole new level of splendidness. This is an informative interactive course guides individuals through assembling a platter; meats and cheeses to use; planning for guests; incorporating salsas, mustards and preserves, and more. All students will bring home a delicious, completed platter.
These health and wellness classes are offered at the College's Auburn Hills Campus - M-TEC Room 236.
Attendees will learn how to reduce or eliminate exposure to free-radicals that cause aging; prepare anti-aging personalized menus for longevity; create personalized anti-aging supplementation; and how to naturally detoxify and cleanse the body.
This course teaches students how to take the focus off weight loss and put the focus back on being healthy. Topics covered include food triggers; what's on the menu; natural supplements for weight health; eating and exercise; and emotional eating.
This course will teach students how to identify some of the common causes of depression and learn more about mental health. They will also learn how to remove unwanted life stressors, understand anxiety and how to recognize the signs of mental burn-out.
For a complete list of all enrichment courses and to register, visit https://www.oaklandcc.edu/ce/. For more information, contact Pam Janczarek at phjancza@oaklandcc.edu or 248.232.4167.
About OCC 
Offering nearly 100 degrees and certificates, OCC is Michigan's largest multi-campus community college and one of the top transfer institutions in the state. The College provides academic, career training and enriching experiences, designed to empower students to reach their potential and enhance our community. More than 1 million students have enrolled in the College since it opened in 1965. A seven-person Board of Trustees governs OCC. Board members are elected on a non-partisan, at-large basis, serve as volunteers and are not paid. Mission statement: OCC is committed to empowering our students to succeed and advancing our community. Learn more at oaklandcc.edu. 
###
Media Contact: Marketing & Communications | 248.341.2020 | contactus@oaklandcc.edu