Restaurants
JOIN US FOR A WIDE VARIETY OF FRESHLY PREPARED CUISINE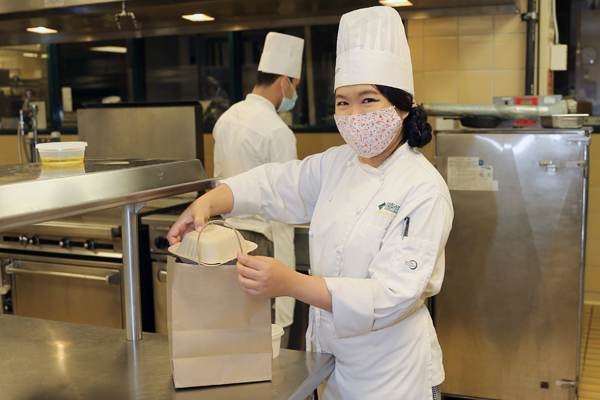 Open Wednesdays


Fall 2020 Dates
September 30 - December 2nd
Time: 11:30 am - 1:00 pm
Our delicious student created food and baked goods are available for on Wednesdays from 11:30 am - 1:00pm beginning September 30 through December 2nd. Under the direction of Chef Julie Selonke and Chef Lois Hennessey, Culinary Studies Institute students will prepare the quality food and desserts that you've come to expect from us to nourish you at home or at work. We will be teaching the most current standards of food safety and carry out service excellence, while following all local and state guidelines to ensure that our students and guests stay safe and have the most enjoyable experience we can provide. Thank you for your continued patronage.
RIDGEWOOD BAKERY
Open Wednesdays
Fall 2020 Dates
October 7 - December 2
Time: 11:30 am - 1 pm
Fresh baked goods available for pre-order from website menu or park in short-term lot and take a few strides to our bakery sale outside of "G" building for a selection of just baked cookies, pastries and breads!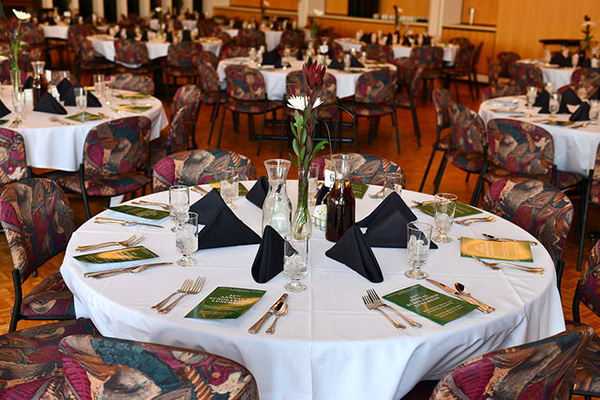 RIDGEWOOD CAFÉ
Open for Lunch on Wednesdays
3rd Floor, J - Building, 11:30 am - 1:00 pm
Menu items are freshly prepared by our students from scratch and change daily. A variety of soups, salad, sandwich and main course options are available ranging between $6.00 and $9.00.
High Tea in Reflections:
Fall 2020: CLOSED
11:15 am to 1:00 pm
Call to make reservations prior to event. Pre-paid tickets are required to attend, they are priced at $27.00 and sold in the culinary office.
Culinary Office: 248.522.3700
We will offer a High Tea experience for you in Reflections Dining Room on selected dates. Full lunch service is included. We encourage ladies to wear a fabulous hat.
We are located at:
Orchard Ridge Campus
J Building - Tirrell Hall
27055 Orchard Lake Rd
Farmington Hills, MI 48334-4579
Main Office
Christina Santos
8:00 am - 4:00 pm, M-F
phone 248.522.3700