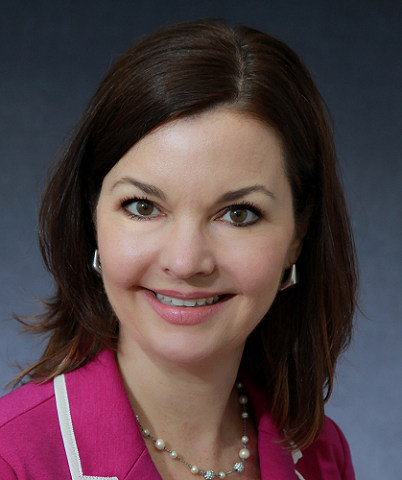 OAKLAND COUNTY, Michigan – Oakland Community College announces the appointment of Karen L. Bathanti to vice chancellor for human resources and member of the college's executive team, beginning July 9. Bathanti formerly served as director of human resources and labor relations for Macomb County.
Bathanti of Shelby Township, MI, replaces longtime human resources executive William MacQueen, who will remain at the college as a consultant.
"Karen brings excellent leadership skills, creativity, experience and passion to continue to advance our efforts in human resources," OCC Chancellor Peter Provenzano said. "Her commitment to employee relations, coupled with her expertise in labor negotiations, recruiting, benefits technology, diversity awareness and cross training talent development, will be a driving force in empowering our college to further develop strategic human resources solutions."
Before joining Macomb County, Bathanti worked for McLaren Macomb, leading patient satisfaction and human resources. She has been professionally involved in human resources and organizational development for more than 25 years.
Bathanti earned a Master of Arts in Managerial Communication from Bellevue University and a Bachelor of Science in business leadership from Concordia University. She received an associate degree in general business from Macomb Community College (MCC) and teaches human resources, speech, communication and management at MCC. She holds certification in public plan policy from the International Foundation of Employee Benefit Plans.
"I am excited to join the executive leadership team under Chancellor Provenzano," Bathanti said. "My vision for employee engagement and satisfaction aligns with the college's mission, vision and values to further grow student success and satisfaction."
MacQueen is celebrating his 50th year as a Michigan attorney this year. In addition to private practice, he has served as a law clerk in the Michigan Court of Appeals, as a labor attorney for Wayne County government, and, for nearly 29 years, as the chief human resources officer at Macomb Community College, achieving his status as vice president emeritus in 2008. OCC appointed him its interim chief human resources officer in 2012 and vice chancellor for human resources in 2013. For four years before joining OCC, he was a volunteer civil suit mediator in Wayne and Oakland counties. He received the Mediator of the Year Award from the Wayne Mediation Center in 2010 and the President's Volunteer Award from the Oakland Mediation Center in 2011.
"My service at OCC has been a wonderful source of pride," MacQueen said. "I have benefited enormously from working day-to-day alongside OCC's many talented and dedicated people. Their energy and commitment to higher education is boundless."
"Bill has been a tireless and respected leader in negotiations and employee relations for the college," Provenzano said. "His expertise in employment law and mediation has been invaluable in enhancing our human resources area. We are extremely grateful for his service to our employees and to our college, and wish him the very best in the years ahead."
About OCC - With multi campus system throughout Oakland County, OCC offers degrees and certificates in nearly 100 career fields and is the state's largest transfer institution for four-year degrees in business, science and liberal arts. More than a million students have enrolled in the college since it opened in 1965. Learn more at oaklandcc.edu.
###
Media Contact: Marketing & Community Relations | 248.341.2020 | contactus@oaklandcc.edu