SOURCE: The Garden Party Foundation -- ROCHESTER, MI -- Over the past decade, The Garden Party has brought together thousands of patrons to enjoy fine wine, delicious food and classic cars to help students pursue their dreams of a culinary arts and other professional trade careers. This year's milestone event is scheduled for Sunday, June 10 from 1-4 p.m. at Meadow Brook Hall and Gardens in Rochester.
"In honor of our 10th anniversary, we are inviting everyone who has ever attended The Garden Party to come back and join us again," said Sydney Ross, president of Great Lakes Wine & Spirits and founder of The Garden Party Foundation with his wife Elizabeth.
"Over the past 10 years, our goal has always been the same," added Ross. "We wanted a pleasant Sunday afternoon that pleases the eye and the palate. Because we raise money for such a good cause, it is also pleasing to the soul."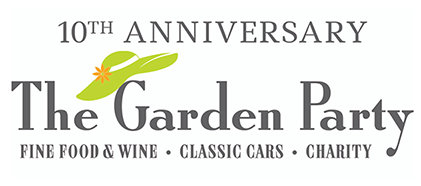 More than 700 guests will be in attendance to support professional trade student scholarships at Oakland Community College and enjoy more than 100 different wines and signature dishes from nearly 30 of the best restaurants in Southeast Michigan, including new restaurants like Grey Ghost, Prime + Proper and Townhouse. The event is also a draw for classic car enthusiasts who stroll by vehicle displays on Meadow Brook Hall's grounds.
2018 Garden Party Sponsors Include: Great Lakes Wine & Spirits, Kelly Services, Charity Motors, JP Morgan Chase, MP Tool & Engineering, Access Interactive, Atlas Oil Company, Sam & Nada Simon Foundation, Barton Malow, Cambridge Consulting Group, Celani Family Vineyards, Comcast Business, Huntington Bank, Meijer, Michigan Restaurant Association, Peter Basso Associates, Plum Market, Ryder, Suburban Collection, The Tyranski & Totonchi Group – Merrill Lynch, TMP Associates, UHY Advisors, Inc., Crain Communications, HOUR Detroit, dbusiness and News/Talk 760 WJR.
Later this summer, The Garden Party Foundation hosts a second fundraiser on August 12 on The Harris Gardens on North Central Michigan College's campus in Petoskey.
Tickets are $150. For more information, please call 248.953.8123 or visit www.thegardenpartymichigan.org.
###
Media Contact: Marketing & Community Relations | 248.341.2020 | contactus@oaklandcc.edu