OAKLAND COUNTY, Michigan –To protect and serve is a phrase made famous with officers in training. For the more than 200 canines and their handlers who have graduated through Oakland Community College's (OCC) K-9 program, it is the aim and purpose of their training and profession. Whether seeking out narcotics, locating missing people, or finding crime scene evidence, these highly trained teams work in seamless partnership fighting crime and protecting our community.
OCC's academy-structured program is the first of its kind in Michigan and, this year, is proudly celebrating twenty years of specialized training and service. Its unique advantage is the hands-on immersive experience provided by veteran police canine trainers and handlers for members of police agencies.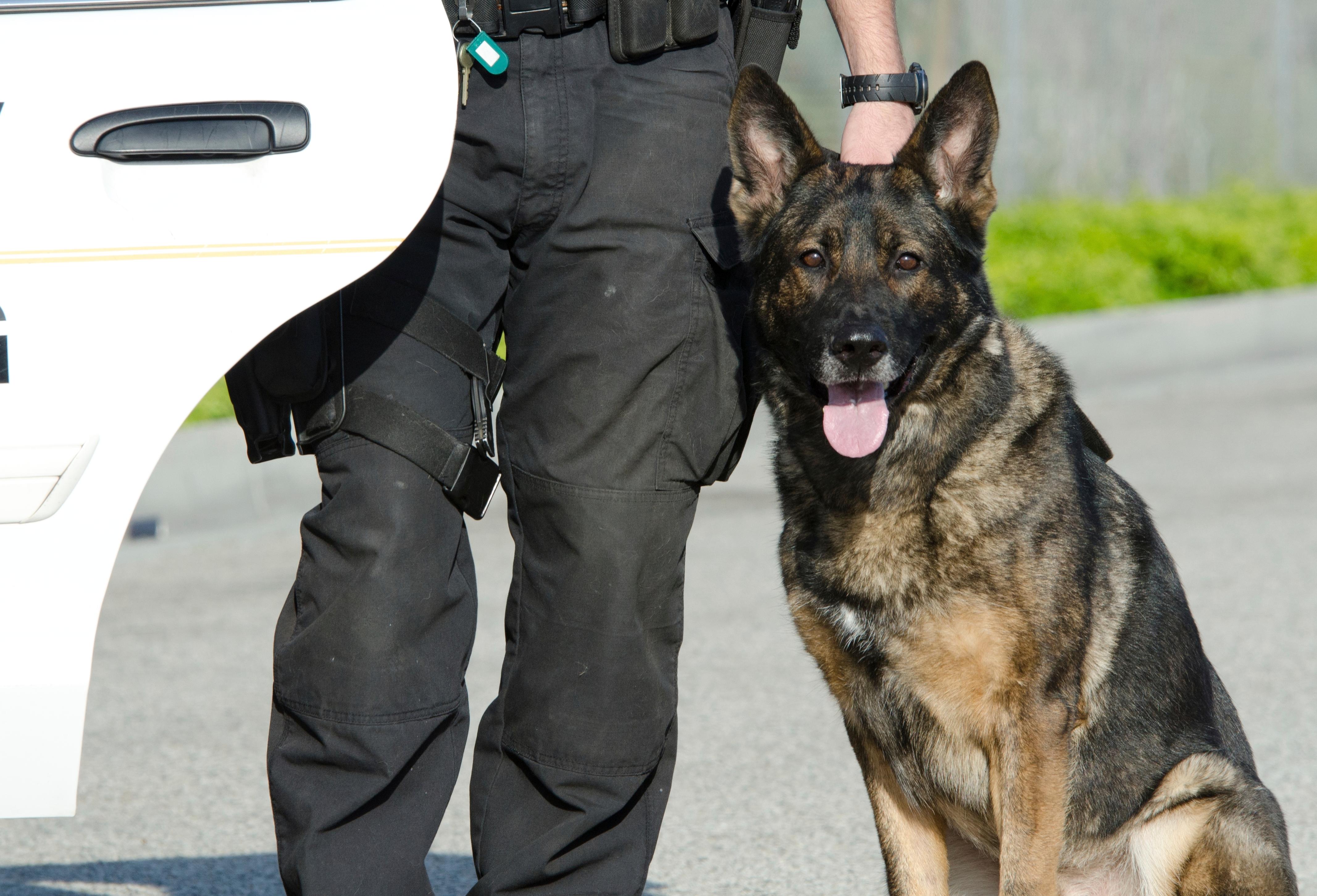 Robert Loken oversees the College's K-9 program. Prior to joining OCC's nationally-recognized public service training programs, he was a handler for the Oakland County Sheriff's Office for 13 years where he had three canine partners on the job: Kaiser (German Shepherd), Eiko (Dutch Shepherd), and Lex (Dutch Shepherd). Loken currently has an eight month-old Chocolate Labrador Retriever who is in training for narcotic detection.
Several local police departments utilize OCC's program to train their K-9 partners. After retiring their last K-9s in 2016, the Waterford Police Department reactivated their program in 2017, adding Diesel, a Dutch Shepard, to join the active police force. The new recruit and his handler, Officer Zorza, attended OCC's program and are actively serving the community. The cost to obtain and train the canine was funded with drug forfeiture money.
According to Loken, the success in training a new K-9 and K-9 handler, through weeks of Police K-9 training, comes when their success is accomplished on the streets they patrol. In addition to his work in this region, Loken is also a master trainer with the National Association of Police Canine Handlers and serves on their executive board.
In partnership with their human handlers, the four-legged OCC program trainees participate in seven intensive weeks of training covering all aspects of specialized training including K-9 handling, a K-9 first aid class and classroom work including legal updates. Handlers most often represent police or security agencies. The College's program trains approximately 10 canines each year, most often working with German Shepherds, Dutch Shepherds, Belgian Malinois and Labrador Retrievers, whose temperaments are well suited for the work.
For handlers who received training before their canine partners, OCC provides uniquely qualified dogs for law enforcement officers enrolled in the Narcotic and Patrol Dog academies. The College's program also trains handlers who have already been assigned canine partners by their employers.
A recent graduate of the program, Joe Miller from the West Bloomfield Township Police Department, attended the academy with his partner, Lonzo, from October to December 2017, after Lonzo joined the force in June.
"My dog was able to ride along with me before the academy, which really helped with our bonding," Miller said. "The training allowed both of us to gel and mold into a team that could be effectively deployed on patrol duties."
Lonzo is one of five explosive-detecting K-9s in Oakland County. He and Miller are now able to deploy immediately in cases of threats, suspicious packages, and more.
The OCC Academy was just the start for Miller and Lonzo. The two train every Wednesday with the Oakland County Sheriff's Office and Miller is currently undergoing additional explosives training. "The OCC K-9 Program holds the teams it trains to a high standard," observed Miller. "They challenge not only the dogs, but also the handler."
For more information on the OCC K-9 program, which is part of the College's Police Academy, visit the K9 Academy program webpage.
About OCC - With multi campus system throughout Oakland County, OCC offers degrees and certificates in approximately 100 career fields as well as university transfer degrees in business, science and liberal arts. The College provides academic and developmental experiences allowing each student to reach their full potential and enhance the communities they serve. More than 45,000 students annually attend OCC; more than a million students have enrolled in the College since it opened in 1965. Learn more at oaklandcc.edu.
###
Media Contact: Marketing & Community Relations | (248) 341-2020 | contactus@oaklandcc.edu