OAKLAND COUNTY, Michigan – In this season of graduations, summer festivals and keeping your summer "cool," are you up on the latest trends?
"The Walking Dead," Amazon, People Magazine, Huffington Post, Greys Anatomy, American Horror Story, and Steam Gaming are just a few of what college students say are their "go-to" media preferences.
Oakland Community College, in partnership with two-year college experts, Interact Communications, engaged in Media Prefs, a national survey of college students, to understand current media trends and better opportunities to connect based on real data, rather than anecdotal insight.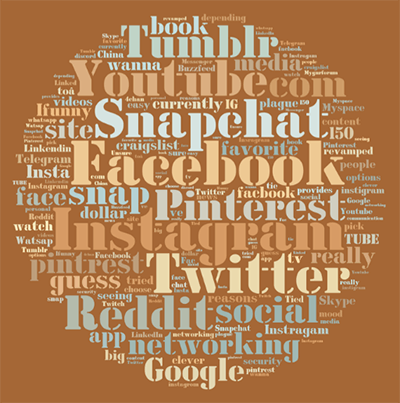 "Local response to this national survey surpassed our expectations," said Miranda Mayuiers, OCC senior digital media strategist. "OCC led this survey with more than 2,000 student responses giving us valuable feedback on what's trending in our region, and nationwide. Our students helped OCC stand out again, this time as the number one college in the country participating in the survey."
The 50-question survey asked a wide range of questions from which gaming website is the best to the most effective recruiting and marketing platforms including favorite social networking sites.
Among college students nationwide – and at OCC – the top five social networking sites are Facebook, Instagram, Twitter, Snapchat and YouTube. Instagram and Snapchat are trending upward; Facebook is trending down.
According to Mayuiers, OCC's social media platforms lead among the top five in Michigan. The college recently added Snapchat from its five campuses, new weekly polls, more live video and student-focused Instagram stories.
"FoMO is a 'real thing' for us and for students. They are actively following, liking, sharing and, most importantly, talking with us online. We value their feedback and understand what's trending for them in real-time. It keeps us connected to meet their needs and have some fun along the way."
Don't get "FOMO!" Check out OCC's social media sites for student-focused posts including campus happenings, student engagement and giveaways. Follow OCC at #OCCollege and @OCCollege.
About OCC - With multi campus system in Oakland County, OCC is Michigan's number one transfer institution, offering nearly 100 excellent degrees and certificates. The College empowers academic and developmental experiences, allowing students to reach their full potential and enhance the communities they serve. More than a million students have enrolled in the College since it opened in 1965. Learn more at oaklandcc.edu.
###
Media Contact: Marketing & Community Relations | 248.341.2020 | contactus@oaklandcc.edu