Oakland Community College's financial team is best in class, again.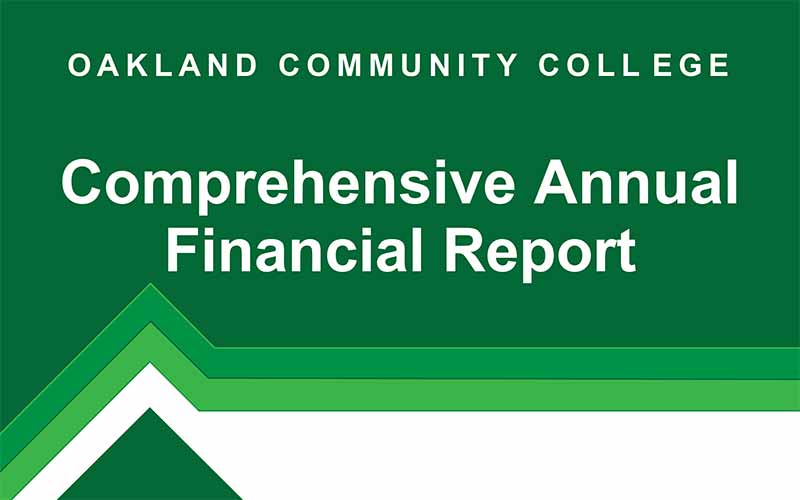 For the fourth year in a year, the Government Finance Officers Association awarded OCC with a Certificate of Achievement for Excellence in Financial Reporting for its Comprehensive Annual Financial Report. The Certificate of Achievement is the highest form of recognition in governmental accounting and financial reporting, and its attainment represents a significant accomplishment by a governmental entity and its management.
OCC is one of only two community colleges in Michigan to earn this honor.
In addition, the GFOA awarded OCC's Popular Annual Financial Report with an Award for Outstanding Achievement.
"Award-winning financial documentation and award-winning financial team demonstrate the hard work and excellence puts OCC on sound financial footing," OCC Chancellor Peter Provenzano said. "We believe in financial transparency and financial stability as careful stewards of the resources entrusted to us by our community. These awards and documents are testament to that commitment."
Provenzano noted very few community colleges across the country have received the GFOA awards of excellence.

"The College's Board of Trustees, faculty and staff know OCC provides exceptional value for students seeking a quality post-secondary education," he said. "These reports underscore that value and our accountability to the community we serve."
To view the reports, visit Oaklandcc.edu/about/transparency-at-occ.
About Government Finance Officers Association (GFOA)
Government Finance Officers Association is a major professional association servicing the needs of nearly 19,000 appointed and elected local, state, and provincial-level government officials and other finance practitioners. It provides top quality publications, training programs, services, and products designed to enhance the skills and performance of those responsible for government finance policy and management. The association is headquartered in Chicago, Illinois, with offices in Washington, D.C.
About OCC
With multi campus system in Oakland County, OCC is Michigan's No. 1 transfer institution, offering nearly 100 degrees and certificates. The College empowers academic and developmental experiences, allowing students to reach their potential and enhance their communities. More than 1 million students have enrolled in the college since it opened in 1965. A seven-person Board of Trustees governs OCC. Board members are elected on a non-partisan, at-large basis, serve as volunteers and are not paid. Mission statement: OCC is committed to empowering our students to succeed and advancing our community. Learn more at oaklandcc.edu.
###
Media Contact: OCC Marketing & Communications | (248) 341-2020 | contactus@oaklandcc.edu