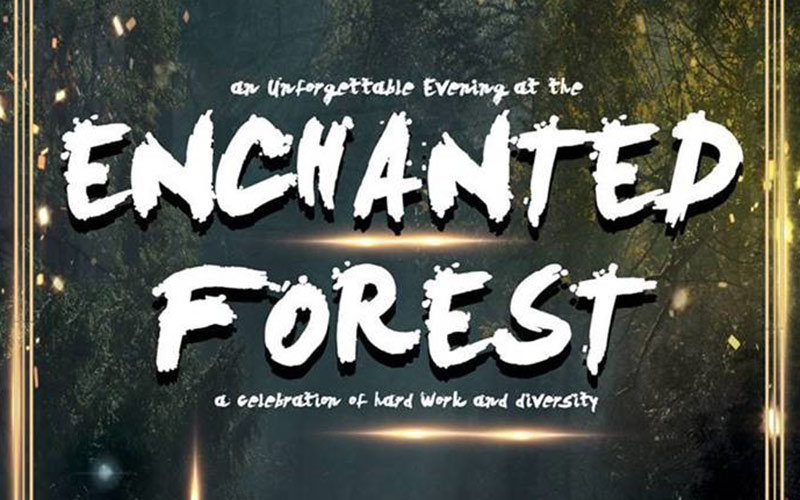 OAKLAND COUNTY, Michigan — Prom season is in full bloom at high schools across the country. But did you know that proms actually originated in the Ivy League?
After months of work and planning, Oakland Community College is renewing this onetime college tradition with a modern spin — where all are welcome. It also is believed to be OCC's first collegewide prom.
The Enchanted Forest Prom will take place from 5:30 to 10 p.m. June 13 at the Highland Lakes campus.
Enchanted Forest was created by OCC's student Spectrum Club and Prom Committee as a second chance to enjoy prom, celebrate diversity and embrace inclusivity. "The goal was to integrate the different Spectrum Clubs across the college with an event that brought the whole community together," said Julian Wilson, the student lead on the prom committee.
The event is for students who missed their high school prom, who went and weren't able to enjoy it or who went and want to revel in the experience as a college student.
"We're a commuter college, but we're all still wanting to be engaged, and OCC really supports its students in that," Wilson said. "The entire college has been really supportive in making this event amazing, from student orgs like Phi Theta Kappa and student ambassadors to faculty."
Attendees are invited to dress up in classy prom attire or a themed costume — or just as you are — and celebrate inclusivity, diversity and the hard work of every OCC employee and student.
Enchanted Forest Prom Committee members are Julian Wilson; Stephanie Johnson; Jasmine Hampshire; Tyler Singelyn; Melanie Crnkovich; Kurt "Doc" Stanley, faculty and Highland Lakes Spectrum club adviser; Gail Adams, OCC administrative assistant; and Lisa Skowronski, associate dean of student services.
Spectrum is a recognized student organization dedicated to the advocacy and inclusion of all members of the LGBTQ+ spectrum, as well as their advocates and allies at OCC. Spectrum strives to build a strong community by promoting tolerance and acceptance of all people, regardless of race, gender or orientation.
All proceeds from the Enchanted Forest Prom go to support all three OCC Spectrum Clubs to help cover the cost of the event and set aside funds for another such event in the future.
About OCC
With multi campus system in Oakland County, OCC is Michigan's No. 1 transfer institution, offering nearly 100 degrees and certificates. The College empowers academic and developmental experiences, allowing students to reach their potential and enhance their communities. More than 1 million students have enrolled in the college since it opened in 1965. A seven-person Board of Trustees governs OCC. Board members are elected on a non-partisan, at-large basis, serve as volunteers and are not paid. Mission statement: OCC is committed to empowering our students to succeed and advancing our community. Learn more at oaklandcc.edu.
###
Media Contact: OCC Marketing & Communications | (248) 341-2020 | contactus@oaklandcc.edu