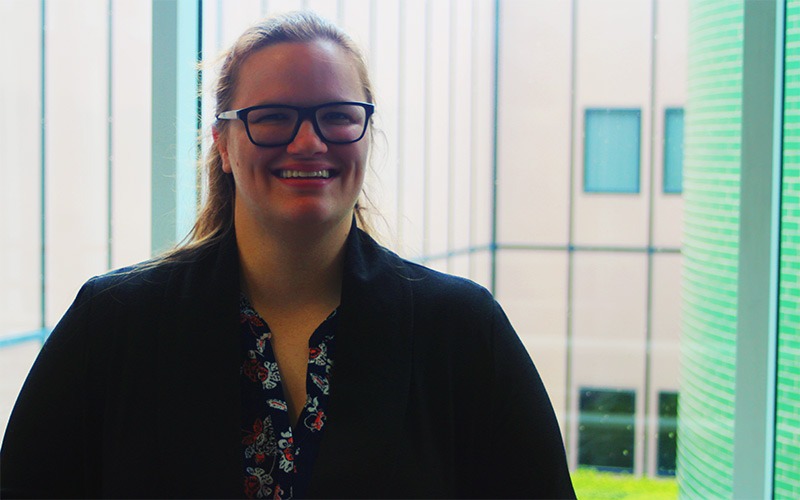 OAKLAND COUNTY, Michigan – Oakland Community College student Kelli Rodocker is headed to Alicante, Spain, to immerse herself in the language she loves after receiving the prestigious Benjamin A. Gilman International Scholarship from the U.S. Department of State.
The education student, and member of the Global Student Club at OCC, was among the first to earn the Global Literacy Endorsement. The endorsement, launched late last year, recognizes students that have gone above and beyond to develop global competencies and engage in intercultural learning.
Rodocker hopes to one day teach Spanish to high school students and be the teacher she once had, for others.
"While in high school, I had a Spanish teacher that took time to invest in me, not only in my school work but my life, and that made all the difference," Rodocker said. "She motivated me every day, and hers was the class I looked forward to daily."
The Benjamin A. Gilman International Scholarship grant program will give her the opportunity to experience the culture and practice Spanish at a higher level.
Rodocker has also received the Global Education Study Abroad Scholarship, the OCC Financial Aid Director's Scholarship and two additional scholarships from the Council on International Educational Exchange, the organization running her study abroad program.
"I'm really excited to travel. I'm most excited to not only practice Spanish but also experience the food," Rodocker said.
"Without the help of Karen Johnson (financial aid officer) and Jillian Gross-Fortang (director of global education), I wouldn't have been able to have this opportunity. They both helped me a lot, so I'm very appreciative of their support."
Her advice to students hoping to also study abroad:
"Be connected, build a rapport with professors and apply for all scholarships. Even the ones you think you don't qualify for."
About OCC
With multi campus system in Oakland County, OCC is Michigan's No. 1 transfer institution, offering nearly 100 degrees and certificates. The College empowers academic and developmental experiences, allowing students to reach their potential and enhance their communities. More than 1 million students have enrolled in the college since it opened in 1965. A seven-person Board of Trustees governs OCC. Board members are elected on a non-partisan, at-large basis, serve as volunteers and are not paid. Mission statement: OCC is committed to empowering our students to succeed and advancing our community. Learn more at oaklandcc.edu.
###
Media Contact: Marketing & Communications | 248.341.2020 | contactus@oaklandcc.edu