Student led event to educate on anti-sexual violence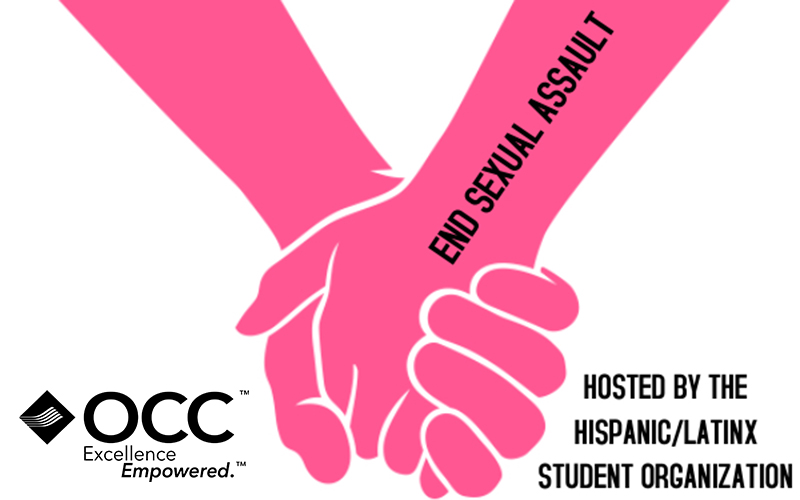 OAKLAND COUNTY, Michigan — Oakland Community College's annual daylong event to raise awareness of sexual violence on college campuses is set for noon to 4 p.m., Thursday, April 4, in Farmington Hills.
RAINN Day is open to students, faculty, staff and community members. The grassroots program — created by the Rape, Abuse & Incest National Network (RAINN) — is designed to encourage college students to educate their peers about sexual violence, bystander intervention and recovery resources.
OCC's RAINN Day, sponsored by the College's Hispanic/Latinx Student Organization, will begin in J291 on the College's Orchard Ridge campus. After an introduction and overview of the day, attendees will be split into two groups to rotate through sessions together throughout the day.
Group 1 schedule: boxing/self-defense, resource fair/lunch, lecture and a survivor's story.
Group 2 schedule: lecture, survivor's story, resource fair/lunch and boxing/self-defense.
The resource fair will include organizations from across Michigan that help survivors and their families and help prevent these crimes from taking place. OCC counselors and public safety officers will be involved in the breakout sessions as well.
An RSVP is required to participate. Contact hlsoor@yahoo.com.
RAINN, the nation's largest anti-sexual-violence organization, created and operates the National Sexual Assault Hotline (800-656-HOPE, hotline.rainn.org/online or rainn.org/es) in partnership with more than 1,000 local sexual-assault service providers across the country. It also operates the DoD Safe Helpline for the U.S. Department of Defense and carries out programs to prevent sexual violence, help survivors and ensure that perpetrators are brought to justice.
About OCC
With multi campus system in Oakland County, OCC is Michigan's No. 1 transfer institution, offering nearly 100 degrees and certificates. The College empowers academic and developmental experiences, allowing students to reach their potential and enhance their communities. More than 1 million students have enrolled in the college since it opened in 1965. A seven-person Board of Trustees governs OCC. Board members are elected on a non-partisan, at-large basis, serve as volunteers and are not paid. Mission statement: OCC is committed to empowering our students to succeed and advancing our community. Learn more at oaklandcc.edu.
###
Media Contact: Marketing & Communications | 248.341.2020 | contactus@oaklandcc.edu