OAKLAND COUNTY, Michigan – It's a cliché to say that if at first you don't succeed, try, try again. For Oakland Community College alumnus and adjunct faculty member Vance Alan Puchalski, it's more than cliché. It's biography.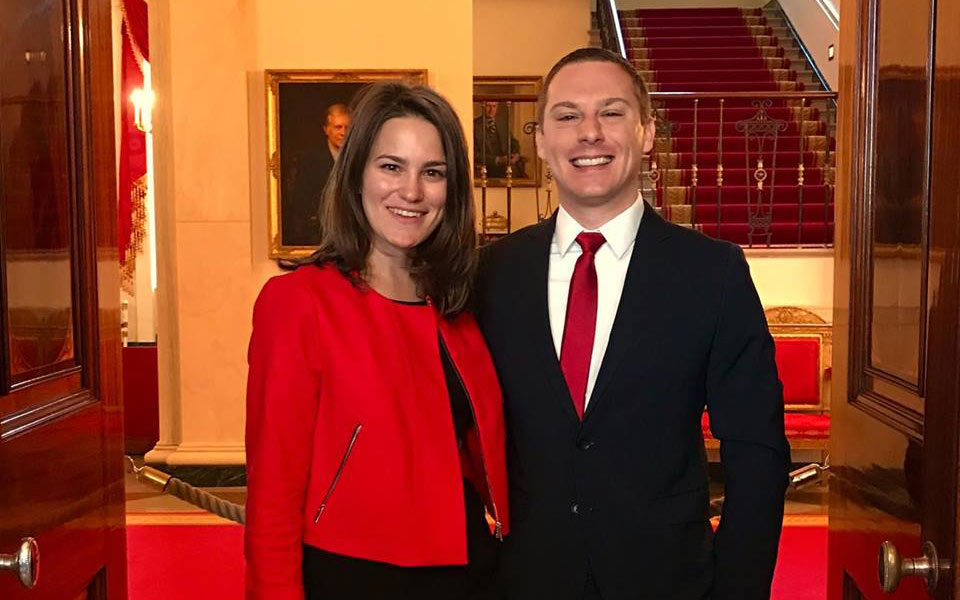 Puchalski started as a freshman at OCC straight out of high school and proceeded to suffer a disastrous first semester. He withdrew from classes and opted to join the workforce instead.
When the steel plant he was working at shut its doors during the Great Recession, Puchalski was given the opportunity to try again with the No Worker Left Behind program, created by the state to encourage workers to pursue jobs in growing fields such as advanced manufacturing, health care, biotechnology and renewable energy. He fell in love with learning and excelled as a student.
At OCC's commencement in 2012, Puchalski, his associate's degree in liberal arts in hand, stood at the lectern and spoke to his fellow graduates about reaching for the unreachable and never giving up on their goals, no matter how big.
As Puchalski was deciding where to continue his education, one of his instructors introduced him to a guest speaker saying, "this student belongs at Harvard."
"I went home that night and kept replaying that memory in my head and said that has a nice ring to it," said Puchalski.
So that's exactly where he headed. From earning his bachelor's degree at Harvard University to getting his master's at another Ivy League school, Columbia University, and now working on his doctorate at a third Ivy institution, Princeton University, Puchalski is most proud of his passion for teaching and supporting others.
"When my field work brought me back to Detroit, I decided to see if there was a need for an adjunct lecturer," Puchalski said. "It's great to be back here in a different capacity."
He even encouraged his wife, Rebecca Karam, to continue her dreams of a college degree. She graduated from OCC with an associate degree in liberal arts and is also working on her PhD in sociology at the City University of New York.
Puchalski couldn't be a better representation of the speech he gave fellow graduates when he spoke in 2012: "Don't sell yourself short. You can get anywhere from here."
About OCC
With multi campus system in Oakland County, OCC is Michigan's No. 1 transfer institution, offering nearly 100 degrees and certificates. The College empowers academic and developmental experiences, allowing students to reach their potential and enhance their communities. More than 1 million students have enrolled in the college since it opened in 1965. A seven-person Board of Trustees governs OCC. Board members are elected on a non-partisan, at-large basis, serve as volunteers and are not paid. Mission statement: OCC is committed to empowering our students to succeed and advancing our community. Learn more at oaklandcc.edu.
###
Media Contact: Marketing & Communications | 248.341.2020 | contactus@oaklandcc.edu