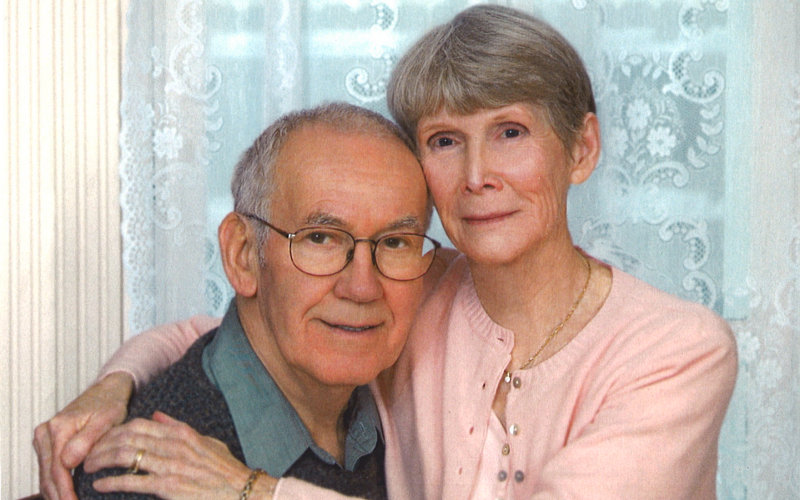 OAKLAND COUNTY, Michigan — Don Arsen was a teacher, a counselor, an elementary school principal, a director of adult education. Oh, and half a century ago, he helped found Oakland Community College.
"It's not a stretch to say that without Don Arsen, we would not have a college today," said Dan Jenuwine, executive director of the Oakland Community College Foundation.
And now, thanks to Don and his wife, OCC has the Margie & Don Arsen Endowed Scholarship. Then again, the Arsens have given "quietly and for a very long time," said Jenuwine, adding that the Arsens' commitment to OCC "doesn't even scratch the surface" of their impact on all of Oakland County.
Just ask their neighbors in Waterford Township. From 1949 through his retirement in 1985, Don Arsen was an educator in the Waterford School District. He was an officer of the Waterford Education Association and for more than 30 years was a trustee of the Waterford Foundation for Public Education, which he helped launch in 1984. He is also a past president of the Waterford Jaycees and a member of the Rotary Club of Waterford. Margie, meantime, taught for 23 years at the school district's Stepanski Early Childhood Center.
Together, Don and Margie Arsen also have worked on and established programs to advance education in the township, including Teacher of the Year; Select 50, which honors 25 seniors from Waterford Kettering and Waterford Mott high schools; and the Margie Arsen Early Childhood Education Fund.
You wonder where he found the time to do so, yet in 1964, Don Arsen volunteered for and financially supported the Community College Citizens Committee, which helped put before Oakland County voters a ballot measure creating OCC — but a millage to actually fund the college failed. Undeterred, the committee got the millage passed on a second vote. Don later stood for election to OCC's first Board of Trustees — but failed to win a spot. And as a result, he and Margie … just kept on supporting the college.
The endowed scholarship established in their names celebrates the Arsens' lifelong commitment to advancing Oakland County through education. In the process, Jenuwine said, it establishes "a legacy that will continue to help people into the next century."
If you cannot imagine Oakland County without Oakland Community College, then likewise, you cannot imagine Oakland Community College without Margie and Don Arsen. And even this latest gesture "doesn't capture their loyalty and commitment to the education of the people in their community," Jenuwine said.
With this scholarship, "their impact on the lives of the people in Oakland County and beyond is increasing," Jenuwine said. "All without fanfare."
You can give to the Margie & Don Arsen Endowed Scholarship here.
About OCC
With multi campus system in Oakland County, OCC is Michigan's No. 1 transfer institution, offering nearly 100 degrees and certificates. The College empowers academic and developmental experiences, allowing students to reach their potential and enhance their communities. More than 1 million students have enrolled in the college since it opened in 1965. Learn more at oaklandcc.edu.
###
Media Contact: Marketing & Community Relations | 248.341.2020 | contactus@oaklandcc.edu