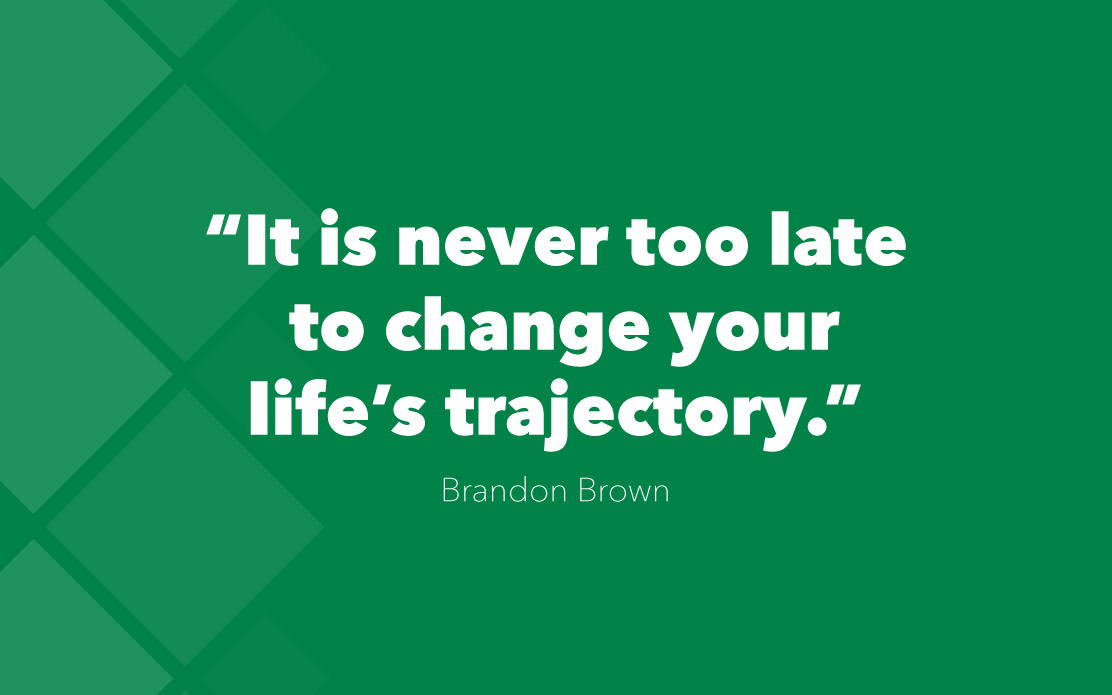 OAKLAND COUNTY, Michigan — Brandon Brown's remembrance of high school is one you've heard before, a story that makes you wince and maybe sigh. Teased and bullied. Low self-esteem. "Chronically depressed all through high school," he recalls. "My grades suffered tremendously."
Then came the day he walked onto the Orchard Ridge campus of Oakland Community College, and "my whole view of life suddenly began to change."
How do you measure that change? Two years after graduating from Farmington High School with a 2.0 grade point average, Brown is now a 3.6 student at OCC and an officer of the Phi Theta Kappa Honor Society who now hopes to become a psychiatrist.
And now, Brown is also a semifinalist for a prestigious scholarship from the Jack Kent Cooke Foundation. Through its Cooke Undergraduate Transfer Scholarship, the foundation supports high-achieving community college students as they transfer to some of the top four-year institutions in the country to complete their bachelor's degrees. This year's semifinalists were chosen from nearly 1,500 applicants attending 369 schools in 45 states and the District of Columbia.
"Countless highly talented and motivated students begin their college experience at community college, and our recent 'Persistence' report shows that they excel after they transfer," said Seppy Basili, executive director of the Cooke Foundation. Scholarship recipients will be announced in April. Each scholar will be provided generous financial support for up to three years, college planning services, advising and the opportunity to connect with fellow Cooke Scholars.
Cooke Transfer Scholars are selected based on exceptional academic ability and achievement, financial need, persistence, service to others and leadership. Students must be currently enrolled community college students living in the United States. Learn more about the program here.
Brandon Brown's story is not that of a transfer student, but of a transformational student.
And his message: "It is never too late to change your life's trajectory."
About Jack Kent Cooke Foundation
The Jack Kent Cooke Foundation is dedicated to advancing the education of exceptionally promising students who have financial need. Since 2000, the foundation has awarded $190 million in scholarships to nearly 2,500 students from eighth grade through graduate school, along with comprehensive counseling and other support services. The foundation has also provided over $100 million in grants to organizations that serve such students. Learn more at jkcf.org
About OCC
With multi campus system in Oakland County, OCC is Michigan's No. 1 transfer institution, offering nearly 100 degrees and certificates. The College empowers academic and developmental experiences, allowing students to reach their potential and enhance their communities. More than 1 million students have enrolled in the college since it opened in 1965. A seven-person Board of Trustees governs OCC. Board members are elected on a non-partisan, at-large basis, serve as volunteers and are not paid. Learn more at oaklandcc.edu.
###