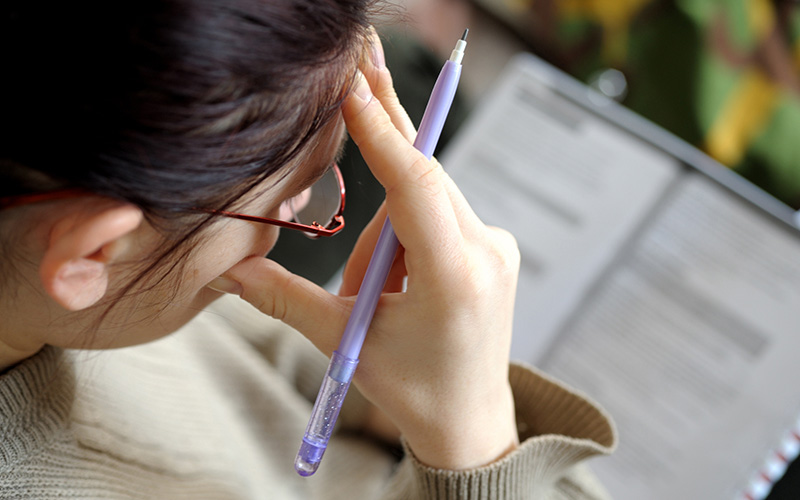 OAKLAND COUNTY, Michigan — Time is money, it's a-wastin', it sure as heck won't wait for you and it flies when you are having fun. Time also is finite – and precious.
As a student, it can feel like you're left with two choices: Figure out how to persuade your instructor that the dog ate your homework. Or learn how to manage the time you have. As a staff member, learning how to manage time can mean the difference between stress and success.
Robin Brose, a specialist at the Academic Support Center at Oakland Community College, offers these five essential tips to help even the busiest of us manage time and maximize success both in and outside the classroom.
Make a daily to-do list: Yes, using time saves time. Making a daily to-do list helps ensure that nothing is missed and everything has its proper priority. Ask anyone who embraces this habit — nothing beats the rush to your head that comes from crossing a task off a list.
Use a planner: Successful people in the business world use them — maybe that's why they're successful. Besides helping with your daily to-do list, a planner allows you to manage time beyond today and into the days, weeks and months ahead.
Spend more time on campus: Besides the fact that we miss you when you aren't around, you are more likely to work on school work when you're at school, surrounded by others who are working on school. Call it positive peer pressure, if you must. Besides, when you go home, many distractions are just waiting for your undivided attention … now!
Break work down: Slow and steady wins the race, so the old saying goes. And like any old saying, it's old because it's true. Break down your assignments so you are doing a little each day. In addition, the more you "see" something, the more you remember it. So, for example, read 10 pages a day, not 70 pages Sunday night. Do 10 math problems a day, not 70 at once. Unless you're showing off.
Reward yourself: Rewarding positive changes in your behavior makes the habit stick. Presumably, you need no encouragement here.
And as we approach seasons requiring greater demands on our time, remember that these tips also can be used to ease stress and better prepare for tests and deadlines, and achieve educational and work success.
So, how will you manage the 10,080 minutes you have in the week ahead? For information on seminars on subjects like this and other support services at OCC, visit the Academic Support Center.
About OCC
With multi campus system in Oakland County, OCC is Michigan's No. 1 transfer institution, offering nearly 100 degrees and certificates. The College empowers academic and developmental experiences, allowing students to reach their potential and enhance their communities. More than 1 million students have enrolled in the college since it opened in 1965. A seven-person Board of Trustees governs OCC. Board members are elected on a non-partisan, at-large basis, serve as volunteers and are not paid. Mission statement: OCC is committed to empowering our students to succeed and advancing our community. Learn more at oaklandcc.edu.
###
Media Contact: Marketing & Community Relations | 248.341.2020 | contactus@oaklandcc.edu