Weeklong Program Celebrates Our Student Veterans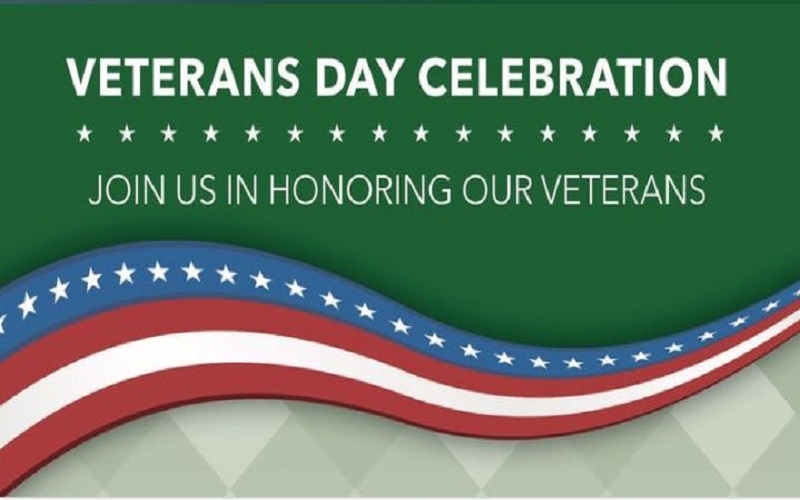 They look no different from the average student, but the 170 student veterans on OCC campuses approach their education with a perspective shaped by military service.
Jeff Arnold, OCC's coordinator of military and veterans services, will address student veteran needs as part of a week-long Veterans Day celebration. The celebration kicks off with Arnold's presentation, "I Am a Post-9/11 Student Veteran," Monday, Nov. 11, 9–10 a.m., on OCC's Southfield Campus in A201-202.
Arnold will also host a series of "Meet & Greet" sessions Monday, Nov. 11 through Thursday, Nov. 14, in Auburn Hills, Orchard Ridge, Highland Lakes, Southfield, and Royal Oak. The events are open to OCC student veterans and family members, students, faculty, staff, and the community at large.
Arnold understands the unique needs of the student veteran. He served in the United States Navy / Navy Reserve for 27 years. As a student veteran and reservist, he earned an associate degree in marketing from St. Clair Community College, a bachelor of business administration from Walsh College, and an MBA from Baker College. He joined OCC in September 2019.
"As a student veteran, I took advantage of the VA educational benefit program and am proud to say I am a product of the community college experience," said Arnold. "I realize that fitting in and being seen as a 'regular' student is important to the student veteran. I also recognize many student veterans are not aware of, or have not accessed, the wealth of resources available to them through the Department of Veterans Affairs. I can help them make those connections."
The Institute for Veterans and Military Families at Syracuse University in collaboration with Student Veterans of America notes that almost half of student veterans across the U.S. are civilian-soldiers, members of the National Guard or the Reserves.
"I see my role as a 'bridge builder' for OCC student veterans, whether that's to help ensure they understand and access veteran benefits, or connect with other student veterans. I've crossed many paths as a student veteran and I'd like OCC students to benefit from my experience."
Research by the Student Veterans of America shows student veterans are strong in the classroom, complete college at comparable rates with the national average and at higher rates that other adult learns, and consistently achieve a higher average GPA as compared to traditional students. The Pew Research Center cites 92% of student veterans strongly believe education is key to future success. The Institute for Veterans and Military Families note 99% of student veterans completed high school or an equivalent before entering service, and 30% started taking college courses while still on active duty
One goal Arnold eyes is to connect – in some way – with every OCC student veteran. "It's been my experience that veterans wait too long to claim the benefits available to them. I'd like OCC student veterans to take advantage of the VA resources offered while they're still young; there's no need to wait. For some it may be pride, for others, stubbornness. But there is no reason a student veteran should fail to access the benefits to which he or she is justly eligible," he said.
OCC Veterans Week Schedule
Monday, Nov 11, 9–10 a.m., Southfield Campus, Room A201-202, Veterans Day Celebration
Monday, Nov. 11, Noon–3 p.m., Auburn Hills Campus, Student Center
Tuesday, Nov. 12, 11 a.m.–2 p.m., Orchard Ridge Campus, Student Center
Wednesday, Nov. 13, 11 a.m.–2 p.m., Highland Lakes Campus, Woodland Hall
Thursday, Nov. 14, 10 a.m. –1 p.m., Southfield Campus, Student Center
Thursday, Nov. 14, 2– 5 p.m., Royal Oak Campus, Student Center
Student veterans can reach Arnold by email or visit OCC's online veterans benefit page.
Honoring Our Veterans
Veterans Day, observed annually November 11, recognizes those who have or are still serving in the Armed Forces. Military.com suggests the following ways to express your appreciation for service members on Veterans Day:
Fly the U.S. flag
Attend a Veterans Day event
Donate to a Veterans group
Talk to a Veteran about their service
Visit or volunteer at a VA Hospital
Invite a veteran or military family to visit a national park at no charge on Veterans Day
About OCC
With multi campus system in Oakland County, OCC is Michigan's number one transfer institution, offering nearly 100 excellent degrees and certificates. The College empowers academic and developmental experiences, allowing students to reach their full potential and enhance the communities they serve. More than a million students have enrolled in the College since it opened in 1965. Learn more at oaklandcc.edu.
###
Media Contact: Marketing & Communications | 248.341.2020 | contactus@oaklandcc.edu