Deadline to apply is March 31, 2023
Oakland Community College will award $200,000 in tuition and fees to select Oakland County 2023 high school seniors as well as graduates of adult and alternative education programs through its annual Chancellor's Scholarship.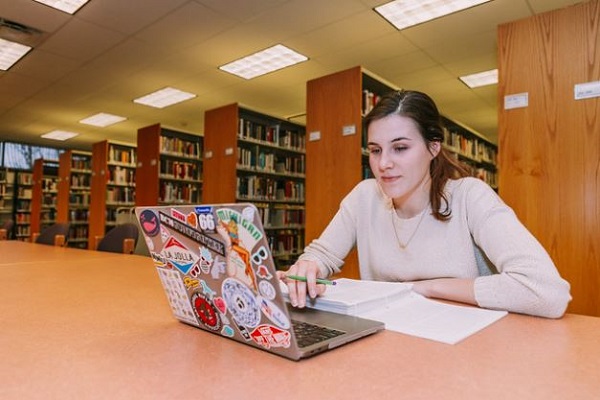 The annual Chancellor's Scholarship covers full tuition and fees for the first academic year at OCC.
For past recipient Erin Leahy of Royal Oak, the scholarship gave her the opportunity to take a variety of courses to explore areas of interest and accumulate credits to apply towards a degree.
"Generous only begins to describe OCC's Chancellor's Scholarship," Leahy said. "I really am incredibly grateful for it and would highly encourage high school seniors to seriously consider OCC and look into this scholarship."
Leahy, who is currently in her fourth semester at OCC, is planning to study computer science and transfer to the University of Detroit Mercy.
The annual scholarship covers full tuition and fees for the first academic year at OCC.
"We are proud to offer this award to 50 recipients across Oakland County each year. We know it helps ease financial strains for individuals as they pursue their dreams through higher education," said OCC Chancellor Peter Provenzano.  "As a former college scholarship recipient, I know first-hand the difference these awards can make."
OCC Financial Aid Advisor Karen Johnson shares the Chancellor's Scholarship recipients are an elite group of OCC students saying, "the scholarship recipients are winners both financially and academically."
To qualify for the Chancellor's Scholarship, students must be a high school senior graduating from a public, private, charter or home school program in Oakland County with a minimum 3.0 grade point average (GPA). Adult and alternative public or private graduating high school students in Oakland County qualify with a GPA of 2.5 or higher. 
Individual awards equal $4,000 ($2,000 for the fall semester and $2,000 for the winter semester) for a total of $200,000 in scholarship allocations. Recipients must attend OCC at least full time (12 credit hours minimum) for both fall and winter semesters. Scholarships are non-renewable and apply only for the first academic year following the student's high school graduation.
The deadline to apply is March 31, 2023. Eligibility criteria and applications are available online at Chancellor's Scholarships.
About OCC 
Oakland Community College offers nearly 100 degrees and certificates programs with the resources students need to be successful and advance our community. As a top transfer institution, OCC offers one of the state's most affordable tuition rates and flexibility in scheduling with face-to-face and online options. The College is nationally recognized for its high-demand career training with expert faculty in their fields. More than 1 million students have enrolled in the College since it opened in 1965. Learn more at oaklandcc.edu.
###
Media Contact: OCC Marketing & Communications | 248.341.2020 | contactus@oaklandcc.edu