Pontiac resident, Quantanik Norton, has had an interest in graphic design since 2009 when she first used Photoshop to create a poster for the North American International Show. At first, graphic design was simply a hobby, but Norton soon discovered she wanted to turn it into a career.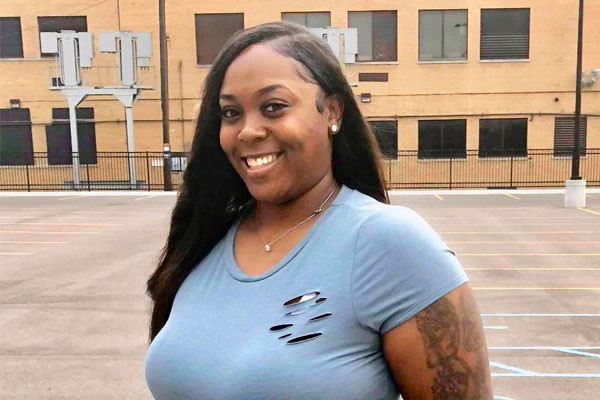 Quantanik Norton
Norton began at OCC after the announcement of the Michigan Reconnect Scholarship program, which allowed her to attend Oakland Community College tuition-free.
Her talent and passion are now being recognized on a national level.
Norton has won first place in the Association of Community College Trustees (ACCT) 2023 logo design competition. She will be awarded $1,250 for her design. The national competition recognizes three community college students for their exceptional graphic design talents. 
Design supports national campaign, #CCMonth
This year, the ACCT launched a student competition to redesign their logo for national community college month. The logo is used by hundreds of colleges across the country. The contest was designed to bring in exceptional student talent to refresh the campaign, draw attention to the talents of community college students and reward them.
As the first-place winner, Norton's logo will be included in a comprehensive campaign communications toolkit and incorporated into both national and local materials including social media, advertising, print and electronic materials and even Zoom backgrounds. Over the past two years, the campaign has generated several million online impressions, local broadcast and online press, and other dedicated promotional activities and events.
Norton, who is a part-time freelance graphic designer with her company NiqueDesigns, is also part of the newly founded OCC Graphic Design Club, which makes logos for other clubs at OCC, recruits new students to join the graphic design program, and works together to collaborate and support each other on assignments.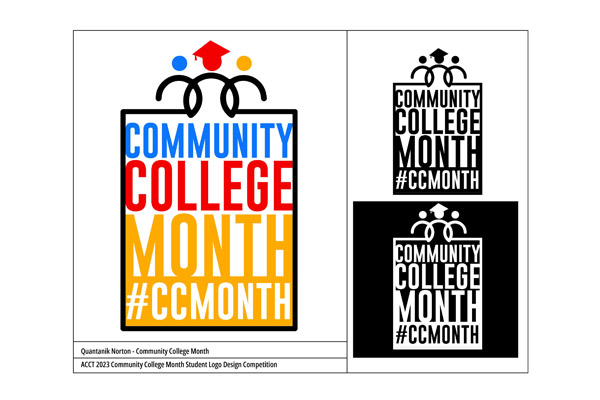 What's next for this award-winning designer?
Norton is graduating from OCC in May with an associate in applied science degree in graphic design. She plans to continue her studies at the College for Creative Studies, one of the nation's top ranked colleges of art and design where she plans to obtain her bachelor's degree in product design.
To add to her educational accomplishments, Norton is also a semifinalist for the prestigious Jack Kent Cooke Foundation's Undergraduate Transfer Scholarship. The highly selective national scholarship provides recipients with up to $40,000 a year to complete their bachelor's degree.
"I am still in shock that I won the ACCT contest out of 225 entries and one of the 459 semifinalists out of 1,700 applicants for the Jack Kent Cooke scholarship," said Norton.
Peter Schade, OCC graphic design faculty, proudly adds that Norton takes her studies seriously. "Quantanik asks tough questions and is open and willing to take her projects to the next level."
"These have been the best two years of my life," she says. "I'm happy for myself, the graphic design program and OCC for this big win!"
About OCC
Oakland Community College offers nearly 100 degrees and certificates programs with the resources students need to be successful and advance our community. As a top transfer institution, OCC offers one of the state's most affordable tuition rates and flexibility in scheduling with face-to-face and online options. The College is nationally recognized for its high-demand career training with expert faculty in their fields. More than 1 million students have enrolled in the College since it opened in 1965. Learn more at oaklandcc.edu.
###
Media Contact: Marketing & Communications | 248.341.2020 | contactus@oaklandcc.edu