Crain's Detroit Business "Notable Women in Finance" selection committee recognized the 2020 honorees for their career accomplishments, involvement in nonprofits and community organizations, mentorship, collaboration, and overall contribution to their field.
"Bobbie's excelled at helping us anticipate trends, explore possibilities, and offer plans on how to best leverage taxpayer funds, student tuition, state funding, and benefactor grants and contributions to create the greatest return for OCC students and the communities we serve," said OCC Chancellor Peter Provenzano, Jr. "This honor is well deserved."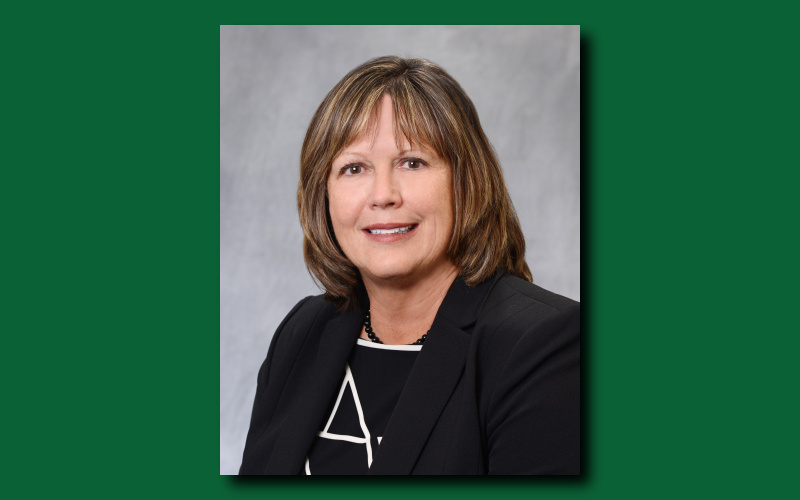 The selection committee took note of how Remias parlayed financial expertise from traditional tracking and forecasting to that of operational implementation, leading to improvements in how OCC achieves strategic goals. The committee also noted the many awards and honors received by Remias' OCC team, including the Government Finance Officers Association (GFOA) Certificate of Achievement for Excellence in Financial Reporting, for the OCC Comprehensive Annual Financial Report, an Award for Outstanding Achievement for the Popular Annual Financial Report, and the Award for Best Practices in Community College Budgeting. OCC is one of only two community colleges in Michigan to earn these honors, and was again awarded these honors for 2020.
According to Al Lorenzo, President Emeritus of Macomb Community College and Chief Policy Advisor in the Macomb County Executive Office, Remias has a wealth of experience that makes her an excellent choice for 2020 "Notable Women in Finance" honors.
"At every institution, she was known for leading successful projects, achieving financial stability, and training high-performing team members," said Lorenzo. "She fosters a culture that balances service and control, and she knows that finances are not an end, but the means for achieving the institution's mission. Her honesty and strong work ethic make her the perfect role model for others."
Remias leads an outstanding team of more than 200 Administrative Services staff members responsible for everything from financial reporting/forecasting to physical facilities, risk management to investments, and purchasing to law enforcement. She joined OCC in July 2017 as Interim Vice Chancellor for Administrative Services and became Vice Chancellor in December of the same year. Prior to joining OCC, she served as Macomb Community College's Director of Finance and Investments from 2010 - 2017, a progressive leadership role from her first post in 2003 as Director of Financial Services.
Remias is a Certified Public Accountant, and holds a master's degree in professional accountancy from Walsh College and a bachelor's degree from Michigan State University. Remias is a member of the American Institute of Certified Public Accountants (AICPA) and the Michigan Community College Business Officials Association (MCCBOA), and serves as treasurer for WAGR Warriors, a not- for- profit foundation dedicated to raising awareness for WAGR syndrome, a rare genetic disorder.
Visit the Crain's Detroit Business "Notable Women in Finance" special report to read more about Bobbie Remias and her fellow 2020 honorees.
About OCC
Offering nearly 100 degrees and certificates, OCC is Michigan's largest multi-campus community college and No. 1 transfer institution in the state. The College provides academic, career training and enriching experiences, designed to empower students to reach their potential and enhance our community. More than 1 million students have enrolled in the College since it opened in 1965. A seven-person Board of Trustees governs OCC. Board members are elected on a non-partisan, at-large basis, serve as volunteers and are not paid. Mission statement: OCC is committed to empowering our students to succeed and advancing our community. Learn more at oaklandcc.edu.
###
Media Contact: OCC Marketing & Communications | 248.341.2020 | contactus@oaklandcc.edu