The Oakland Community College Foundation has named OCC alumnus and accomplished advocate for effective patient care and organizational performance, Nicholas Abid, DO, MBA, FACN, to its all-volunteer Board of Directors.
Abid, who was OCC's first recipient of the Outstanding Alumni Award in 1994, currently serves as medical director for Envolve Pharmacy Division of Centene, a premier healthcare enterprise focused on government-sponsored healthcare programs with approximately 21 million members.
An accomplished alumnus who is dedicated to serving others, Abid said as someone who attended OCC himself, he believes the college gives people a chance to develop their knowledge, skills and confidence at a critical time in their development and is honored to be a part of the OCC Foundation Board.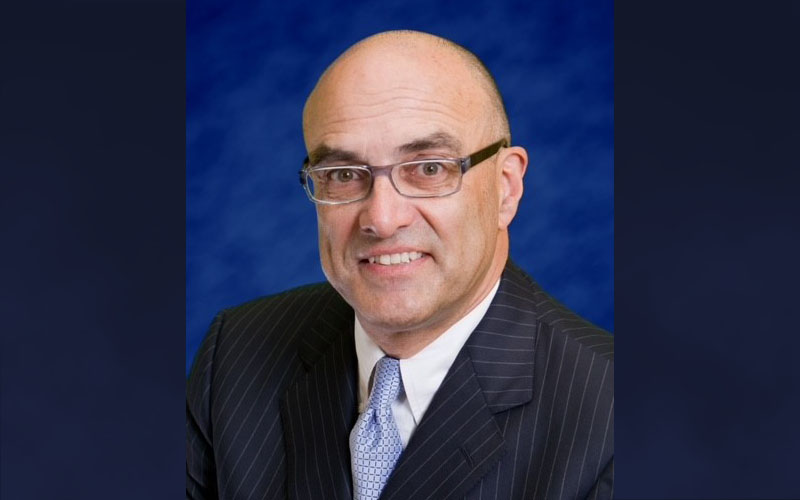 His roles of distinction include president, American College of Neuropsychiatry; founding chair, La Porte Regional Physician Network; and president, Northwest Indiana Psychiatric Society. He received his Master's Degree in Business Administration and Medical Degree, Doctor of Osteopathy (DO), from Michigan State University.
"The first two years of college education at OCC gave me the confidence that I could go on and make it into medical school," Dr. Abid said. "I hope to help the OCC Foundation continue its mission, fostering the development of talented young people across Michigan, especially in the areas of the health professions, which during this pandemic, have been an area of renewed interest, value, and great need."
Dan Jenuwine, vice chancellor for advancement and executive director, OCC Foundation said, "Dr. Abid amplifies the voice of our alumni on the Foundation Board. He also brings a wealth of knowledge and relationships in the behavioral health sector to our work at a time when we are particularly attuned to the mental health of our students."
Prior to serving as medical director for Envolve Pharmacy Division, Abid served as medical director for Staywell/Sunshine in Florida which as one of the largest markets for Centene, which manages over 3 million members. He previous served as senior medical director for the WellCare Pharmacy. In that role Dr. Abid provided medical expertise, team leadership, as well as advance medical/pharmacy formulary design, utilization management and care management programs to increase efficient and effective care for its members.
Dr. Abid joins incumbent Foundation board members Richard Berkfield, Caroline Chambers, Vince DeLeonardis, Ken Johnson, Antoine Joubert, Peter Karadjoff, Tom Kimble, Patrick McQueen, James O'Rilley, Don Schiemann, Randolph Ston and William Wildern. Directors are recruited from business, civic and education leaders and elected to three-year renewable terms.
###
About OCC
Offering nearly 100 degrees and certificates, OCC is Michigan's largest multi-campus community college and No. 1 transfer institution in the state. The College provides academic, career training and enriching experiences, designed to empower students to reach their potential and enhance our community. More than 1 million students have enrolled in the College since it opened in 1965. A seven-person Board of Trustees governs OCC. Board members are elected on a non-partisan, at-large basis, serve as volunteers and are not paid. Mission statement: OCC is committed to empowering our students to succeed and advancing our community. Learn more at oaklandcc.edu.
About the OCC Foundation
The OCC Foundation was formed in 1979 to connect the people and programs of OCC to supporters in the community who share our passion for education. The OCC Foundation is a 501(c)(3) nonprofit corporation. Gifts to the Foundation are tax-deductible to the fullest extent of federal and state law. The Foundation has a variety of giving options for interested donors, such as sustaining gifts, estate gifts, tributes and memorials, and named annual and endowed scholarships and funds, to name a few. For more information about the OCC Foundation or to donate, visit oaklandcc.edu/foundation or call 248.341.2137.
Media Contact: Marketing & Communications | 248.341.2020 | contactus@oaklandcc.edu