Love to learn and feed your curiosities in a tangible way? Oakland Community College is featuring an expanded series of culinary and personal finance classes for the community this fall. Part of its growing Continuing Education program, the series features opportunities to nourish their inner chef or prosper with greater financially savvy. Early sign up is encouraged. Classes run from September to December.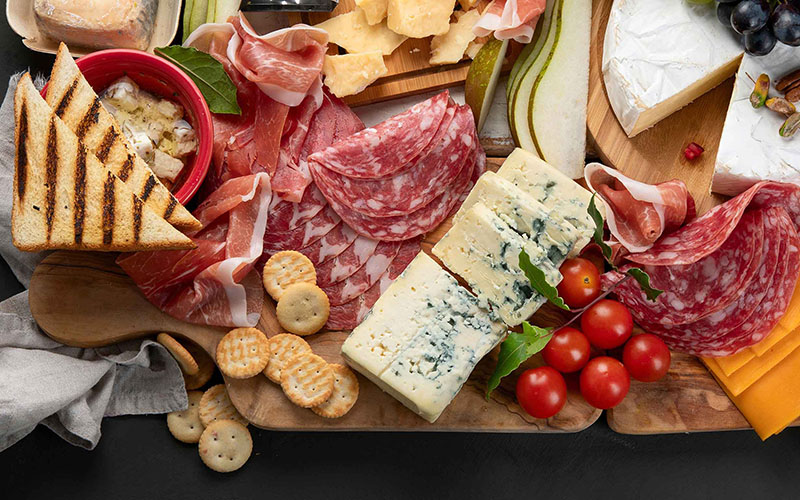 OCC will be offering Continuing Education classes in Culinary and Personal Finance this fall.
Culinary Classes
OCC is offering 16 Culinary Arts classes, held in College's culinary kitchens on the Orchard Ridge campus in Farmington Hills. These classes span a variety of cooking and spirits styles, including:
Rolled Sushi – Sept. 24, 2021
Big and Bold Bourbon - Sept. 29, 2021
Fermentation: Demo and Hands-On Workshop, Oct. 12 and Oct. 14, 2021
Tour de Wine – Oct.13, 2021
Temari Sushi Making – Oct.15, 2021
Halloween Cookie Creations – Oct. 21, 2021
Subtleties of Scotch – Oct. 27, 2021
The Big 3 of Red Grapes – Nov. 3, 2021
Port's Pleasures – Nov.10, 2021
Tempura – Nov.12, 2021
Holiday Wine Classics – Nov.17, 2021
Thanksgiving Cookie Creations – Nov.18, 2021
Traditional Charcuterie – Nov. 7, 2021
Super Sparklers of Wine – Dec. 8, 2021
Holiday Cookie Creations – Dec. 9, 2021
Bento Box Meals – Dec. 10, 2021
Personal Finance
Five Personal Finance classes will be offered on OCC's Auburn Hills campus that will provide valuable information to help people plan and reach their financial goals, including:
Getting started in the world of financial planning – Sept.22, 2021
What is the deal with life insurance? – Oct.6, 2021
Saving for retirement made easy – Oct. 20, 2021
Estate planning mistakes you don't want to make – Nov. 3, 2021
Make your kids money smart – Nov.17, 2021
For complete descriptions of each Culinary and Personal Finance class and to register, visit https://oaklandcc.edu/ce/personal-enrichment.aspx.
About OCC
Offering nearly 100 degrees and certificates, OCC is Michigan's largest multi-campus community college and No. 1 transfer institution in the state. The College provides academic, career training and enriching experiences, designed to empower students to reach their potential and enhance our community. More than 1 million students have enrolled in the College since it opened in 1965. A seven-person Board of Trustees governs OCC. Board members are elected on a non-partisan, at-large basis, serve as volunteers and are not paid. Mission statement: OCC is committed to empowering our students to succeed and advancing our community. Learn more at oaklandcc.edu.
###
Media Contact: Marketing & Communications | 248.341.2020 | contactus@oaklandcc.edu