OCC joins the celebration for Pride Month by recognizing and supporting LGBTQ+ voices, culture and rights
Every year during the month of June, events are held across the globe to promote equal justice and opportunity for the LGBTQ+ community. Parades, festivals, concerts and other events pay tribute to those who were involved in the Stonewall Uprising, which sparked the modern LGBTQ+ rights movement and remains a defining moment for the community within the United States.
How Did Pride Begin?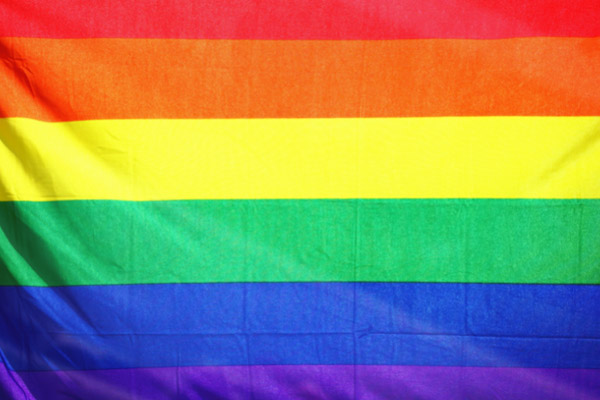 On June 28, 1969, New York City police raided the Stonewall Inn, a prominent gay club in Greenwich Village, sparking a riot from patrons that led to a six-day-long protest. The brave actions of these protestors motivated other LGBTQ+ activist groups in NYC and throughout the country to fight for equality. A year after the Stonewall riots, the nation's first Gay Pride marches were held.
How Did the Rainbow Flag Become a Symbol of LGBTQ+ Pride?
In 1978, artist Gilbert Baker, an openly gay man and a drag queen, designed the first rainbow flag.He was urged by Harvey Milk, one of the first openly gay elected officials in the United States, to create a symbol of pride for the gay community. The rainbow flag represents the diversity of the LGBTQ+ community.
Upcoming Pride Events
Throughout the summer, many Oakland County cities, villages, and townships, along with many communities nearby, are hosting Pride events. Check out this list of Pride events to find a celebration near you.
LGBTQ+ Resources
At OCC, we want our community – students, faculty and staff – to feel safe and supported. Here are some helpful resources and Zoom backgrounds for Pride month!
The Trevor Project
The world's largest suicide prevention and crisis intervention organization for LGBTQ young people. Reach out to a counselor, find resources, and get the tools needed to help someone else.
Stonewall Forever
This self-guided living monument explores the history of Stonewall Inn, a tiny bar where 50 years ago LGBTQ people fought back against years of oppression. Today the legacy of the Stonewall riots lives around the world in every Pride march and in every member of the LGBTQ community.
Ruth Ellis Center
The center offers integrated primary health services, behavioral health services, and residential care facilities for insured and uninsured LGBTQ youth and young adults.
Affirmations LGBTQ+ Community Center
Hub for southeast Michigan LGBTQ+ communities offering a wide range of health services, support groups, community events, and education learning labs.
What We Know About Gender Identity According to Science
Gender identity is complicated, but how it works in the brain is even more so. Watch this video to learn more.
About OCC
Offering nearly 100 degrees and certificates, OCC is Michigan's largest multi-campus community college and one of the top transfer institutions in the state. The College provides academic, career training and enriching experiences, designed to empower students to reach their potential and enhance our community. More than 1 million students have enrolled in the College since it opened in 1965. A seven-person Board of Trustees governs OCC. Board members are elected on a non-partisan, at-large basis, serve as volunteers and are not paid. Mission statement: OCC is committed to empowering our students to succeed and advancing our community. Learn more at oaklandcc.edu.

Media Contact: Marketing & Communications | 248.341.2020 |contactus@oaklandcc.edu