OAKLAND COUNTY, Michigan — The Federal Aviation Administration estimates that the number of small hobbyist drones will more than triple from an estimated 1.1 million in 2016 to more than 3.5 million by 2021. This may explain why you think someone is watching you.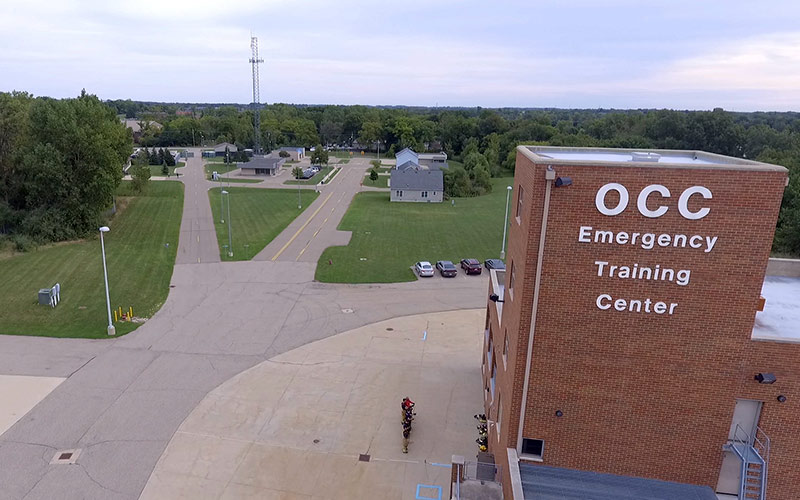 Clearly, these unmanned aircraft systems are becoming a popular pastime. What fledgling drone owners may not understand, and what is unlikely to be included in the drone packaging, are the guidelines and applicable laws that the operator is responsible for obeying.
For those neophyte fliers, Oakland Community College is offering an official FAA workshop titled Drones and Model Aircraft Operations. The class will be taught 9 a.m.-noon Saturday, April 13. The cost to register is $12.
The course will cover the following areas: FAA authority and regulations, registration requirements, safety concerns and being compliant with the laws and guidelines, frequently asked questions to help ensure a basic knowledge of regulations and other requirements, hands-on flying time to help reinforce required knowledge, safety concerns and best operating practices.
The course is geared toward aviators, enthusiasts, drone-only operators of any age — even those who are just curious. Attendees who are not pilots will receive a course completion certificate, and pilots will receive WINGS program credit and a course completion certificate.
To learn more about this and other courses, visit the continuing education page.
Oakland Community College offers continuing education courses for adult learners at all stages of their lives — for community enrichment as well as professional education for individuals interested in gaining skills and knowledge for personal development and job growth. Learn more about professional and continuing education here.
About OCC
With multi campus system in Oakland County, OCC is Michigan's No. 1 transfer institution, offering nearly 100 degrees and certificates. The College empowers academic and developmental experiences, allowing students to reach their potential and enhance their communities. More than 1 million students have enrolled in the college since it opened in 1965. A seven-person Board of Trustees governs OCC. Board members are elected on a non-partisan, at-large basis, serve as volunteers and are not paid. Mission statement: OCC is committed to empowering our students to succeed and advancing our community. Learn more at oaklandcc.edu.
###
Media Contact: Marketing & Community Relations | 248.341.2020 | contactus@oaklandcc.edu