Christine M. O'Sullivan / Trustee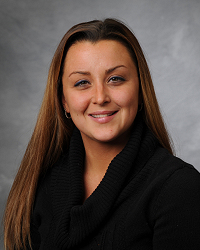 Christine "Christy" O'Sullivan was elected to the Oakland Community College Board of Trustees in 2012. As the youngest member of the Board, Ms. O'Sullivan brings fresh perspective and a unique outlook into her leadership position.

In addition to serving as a community leader, Ms. O'Sullivan is advancing in her professional career as well. Her business experience began working from the ground up at her family-owned business, O'Sullivan Moving & Storage Co., where she continues to advance with progressive leadership responsibilities.
Ms. O'Sullivan is known as a critical thinker and is appreciated for her practical perspective to leadership issues. Her hard work and dedication are valued by her colleagues and the community as a young professional balancing work and community stewardship.
Community and Professional Leadership
Board of Trustees, Oakland Community College
Education
Current Student, Paralegal Studies, Oakland Community College
Career Highlights
Business Manager, O'Sullivan Moving & Storage Company