Success Stories
Amy Knoles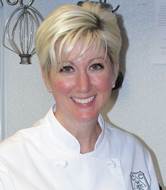 Amy Knoles has been the pastry chef at the Country Club of Detroit in Grosse Pointe Farms since 2010. Prior to the Country Club of Detroit, she was the assistant pastry chef at Pine Lake Country Club for two years. After deciding to pursue her love of cuisine, she left her job as a test technician in the automotive industry and earned her certificate in baking and pastry arts from Oakland Community College in 2009. She is also the owner of Amy's Chocolate Fountains and Desserts, a private business started in 2005.
Amy has competed in numerous competitions in her career, including Zehnder's Snowfest Ice Carving Competition as a member of OCC's Ice Carving team, receiving NICA gold and silver medals; Skills USA Commercial Baking Competition 2011, receiving the gold medal at state level and silver at nationals; and the 2012 ACF collegiate state competition, winning a gold medal with OCC's Hot Food Team. Amy remains passionate about her love of the pastry arts and enjoys competing on a professional level. She currently lives in Flat Rock, Michigan and is a member of ACF Michigan Chefs de Cuisine Association.
---
Chef Drew Sayes, Executive Chef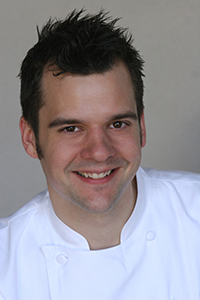 Chef Drew Sayes was appointed executive chef of the Townsend Hotel in November 2012. As the hotel's executive chef, Sayes is responsible for the creation and execution of the fine dining menu at the Townsend's award-winning Rugby Grille, as well as overseeing the menus associated with the hotel's other extensive dining operations, including room service, afternoon tea and catering.
Prior to joining the Townsend hotel team, Chef Sayes served as executive chef at the prestigious Atlanta Athletic Club in Johns Creek, GA. Prior to that, he worked for the Ritz-Carlton Hotel Company at various property locations throughout the U.S., including Dearborn, MI., Marin del Rey, CA., New Orleans, LA. and Buckhead, GA.
A native of the metro Detroit area, Chef Sayes received his formal training at the Culinary Arts Institute located at Oakland Community College in Farmington Hills, MI., and further honed his skills through cooking competitions and time working for some of the areas top chefs. In August 2012, he became a certified Executive Chef through the American Culinary Federation.
Chef Sayes takes pride in serving his guest only the finest quality products from his kitchen. He is an avid supporter of local farms and supporting sustainable practices. He focuses on regional cuisine rooted in French technique with approachable, unpretentious flavors.
When he's not in the kitchen, Chef Sayes enjoys giving back to the community through teaching and mentoring opportunities.
---
Sarah Rougeau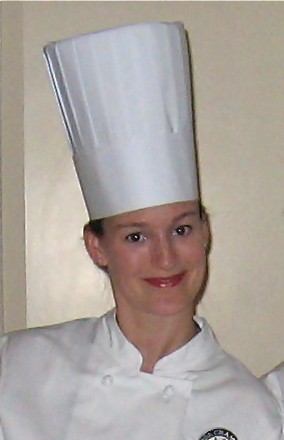 Sarah Rougeau graduated in 2003 from Oakland Community College, Cum Laude in the Culinary program after earning a silver medal in her first Culinary salon. After graduation, Sarah continued to take classes to maintain eligibility to compete with the OCC Ice carving team. In 2005, she entered her first competition as a professional and earned a silver medal.
Sarah began her career with an internship with the Country Club of Detroit under Executive Chef Scott O'Farrell and Executive Sous Chef Brian Beland. In 2007 Chef Brian Walsh made room on his Culinary Seals Team at Oakland Hills Country Club where Sarah was set on the fast track working her way through every station and shift in the first six months. In 2008 OHCC hosted the PGA Championship. During this tournament, Sarah took on a team leader position managing Tiger Woods' Champions dinner amongst other high touch events. Sarah is currently the Banquet/Sous Chef and Extern coordinator at OHCC. On two separate occasions, for a total of about 4 months, Sarah served as the Interim Pastry Chef at OHCC, making sure that the daily business of the bakeshop went off without a hitch.
In 2012, Sarah had the honor of competing in the World Culinary Olympics; alongside her long time mentors, earning a Silver Medal. Shortly before competing for Chef of the Year, Sarah completed all requirements for the Certified Executive Chef certification.
Outside of work, Sarah serves as the Secretary for the MCCA, and has donated her time teaching kids through the Cooking Matters program.
---
Chef Eric Voight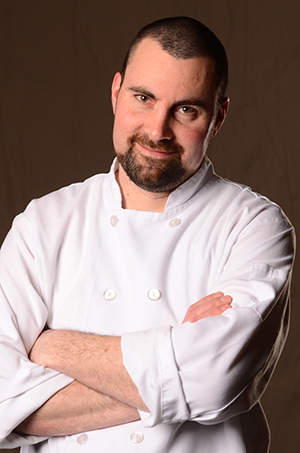 Accomplished Pastry Chef, Eric Voigt, joined BIG ROCK CHOPHOUSE in 2011 bringing more than 13 years of experience in creating some of the area's most sought after and award-winning desserts. He currently oversees the pastry department for the restaurant and its state-of-the-art, on-site banquet facility, THE RESERVE.
Voigt began his culinary career at Oakland Community College, majoring in pastry design. His first venture in the industry was working at the nationally acclaimed Tribute Restaurant in Farmington Hills, Michigan. He trained side-by-side with the James Beard pastry chef winner, Michael Laiskonis, now at ICE, Institute of Culinary Education in New York City, and Cory Barrett, now at The Culinary Institute of Michigan. The three chefs worked together for three years before Voigt took the reins as Executive Pastry Chef at Tribute.
His enthusiasm and love for his craft became evident in his award-winning desserts drawing many repeat customers who became Eric's biggest fans. After five years at Tribute filled with many successes, Eric was selected to work at Detroit's new MGM Grand Casino working at two Michael Mina restaurants called Saltwater and Bourbon Steak. In 2009, he left to oversee The Dali Group Restaurants in downtown Birmingham prior to joining BIG ROCK CHOPHOUSE and THE RESERVE.
Voigt's has been featured in Michigan Blue Magazine, Hour Magazine, Style Magazine, Dessert Professional, The Detroit Free Press, and a book called 'Plating for Gold'. He also has appeared on many local Detroit television stations performing special pastry demonstrations including WDIV-TV Channel 4 (NBC) and WXYZ-TV Channel 7 (ABC). He was chosen in 2007 to represent one of nine teams to compete in the Amoretti National Pastry Championship held in Nashville, Tennessee.
Voigt currently resides in Birmingham, Michigan with his wife, Laura and son, Henre. He enjoys running marathons, cycling, and reading comic books.
---
Steve's Personal Path to Success

For Steve Allen, an interest in cooking began as a six-year old helping his mom prepare meals for their large family. Deciding that this is what he wanted to do for a living, Steve began work at Southfield's prestigious Golden Mushroom restaurant in 1983 at the lowest link in the food chain – a Garde Manger preparing cold foods, including dressings, salads and sandwiches.

Within five months Steve moved up to the position of Lounge Cook, preparing all hot and cold food items for the lunch service. At the same time he began three years of study in the American Culinary Federation Apprenticeship Program offered exclusively at Oakland Community College's Culinary Arts Institute. "I was impressed with the seriousness of the program and the staff's dedication to creating culinary professionals," Steve says.

As his skills and experience grew, Steve moved into increasingly more responsible positions – Saucier, Night Chef and Chef de Cuisine. Ultimately, he was named the Golden Mushroom's Executive Chef, directing all food operations, a staff of 22 cooks and chefs, a $1 million annual grocery budget, and recipe development responsibilities for a menu that has achieved national acclaim.
In 1998, Steve realized a lifelong dream. In partnership with fellow OCC graduate Charles "Rocky" Rachwitz, the two opened their own restaurant, Steve and Rocky's, in Novi. Since then Steve and Rocky's has established a firm reputation as one of the Metropolitan area's finest dining spots, specializing in fresh fish and seafood, poultry, aged steaks, duck, veal and pastas.
It's been a long road, but Steve has finally reached the destination he's dreamed of.
---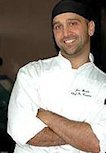 Chef Joey Beato is an Oakland Community College Culinary Arts Institute Graduate. He was the Chef de Cuisine at Il Centro. Working with his Uncle Joe, he experienced the excitement of creating great tasting Italian dishes.

With the sale of Il Centro, Joey traveled to Italy and worked at Café Veneto in Rome, one of the upscale restaurants in Rome. He worked there eight months familiarizing himself with the flair of central and southern Italian cuisine.

Now teamed with his uncle, he is matching his culinary training with the creation of authentic culinary cuisine.